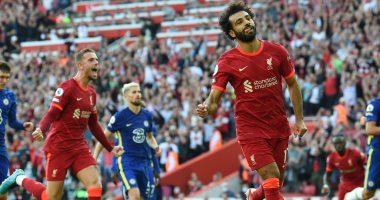 The English newspaper "Daily Star" said that Liverpool are confident of signing a new contract with our Egyptian star Mohamed Salah until 2025, despite the Egyptian international's claim of 500,000 pounds per week to stay in Merseyside.
Salah is currently considered one of the high-income earners at Liverpool, but Jurgen Klopp sees linking Salah to a new contract as a top priority as the 29-year-old has only two years left on his contract with Liverpool.
Klopp is keen to give Salah a new contract to keep him away from the temptations of Real Madrid and Paris Saint-Germain, one of whom may reverse to sign him if he does not sign with Liverpool.
But according to journalist Nicolo Schira, Liverpool are confident that he will sign a new contract with Salah, as he tweeted on his Twitter page: "Liverpool are in talks to extend Mo Salah's contract until 2022, for coach Klopp it is a priority and the Reds are confident of reaching an agreement soon. ".
And if Salah signs a new contract, he will become the latest in a string of stars to sign new contracts, with Virgil van Dijk, Jordan Henderson, Alisson and Trent Alexander-Arnold all recently extending their contracts.
The Mirror newspaper had reported that Liverpool were ready to give Salah a big raise in his salary, but they would not break their wage structure with a salary of £500,000 a week.
However, both parties are keen to reach an agreement to extend his stay at Liverpool.