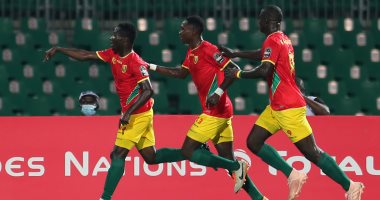 The Confederation of African Football (CAF) sent an official letter to its Guinean counterpart stating that club matches in the continental championships and national teams will be held outside the country, after the political turmoil and violence, currently taking place in Guinea.
Guinea was supposed to host Morocco last September in the 2022 World Cup qualifiers, but the match that was supposed to take place in Group I was postponed indefinitely.
In the Champions League from Guinea, Akonangwe and Club Industrial de Camsar, in addition to Horia Conakry, will participate in the Champions League, while in the Confederation, Fortoro King and Ashanti Golden Boys are present.