Eric Clapton's guitar was sold for $625,000, the highest price ever recorded during an auction of pieces belonging to some of the most prominent rock stars, with revenues of nearly $5 million, according to Julien's Auctions..
But this figure is far below the record $6 million earned by Nirvana singer Kurt Cobain during the famous MTV concert in 1993, which was $6 million at Julian's auction last year. COVID-19 pandemic through his anti-vaccination stances and his rejection of the general closure measures.
Among the other instruments in the auction, a Gibson Explorer guitar used by the Edge player with the U2 band in 1976, which sold for $437,500, in addition to another Fender Stratocaster guitar used by the musician in the band. Pink Floyd, David Gilmore, sold for $200,000.
The auction saw the sale of about 1,000 different items used by many celebrities, including "The Beatles", "Janz 'N Roses", "Nirvana", Michael Jackson, Amy Winehouse, Whitney Houston, Lady Gaga, Elvis Presley and "The Rolling Stones".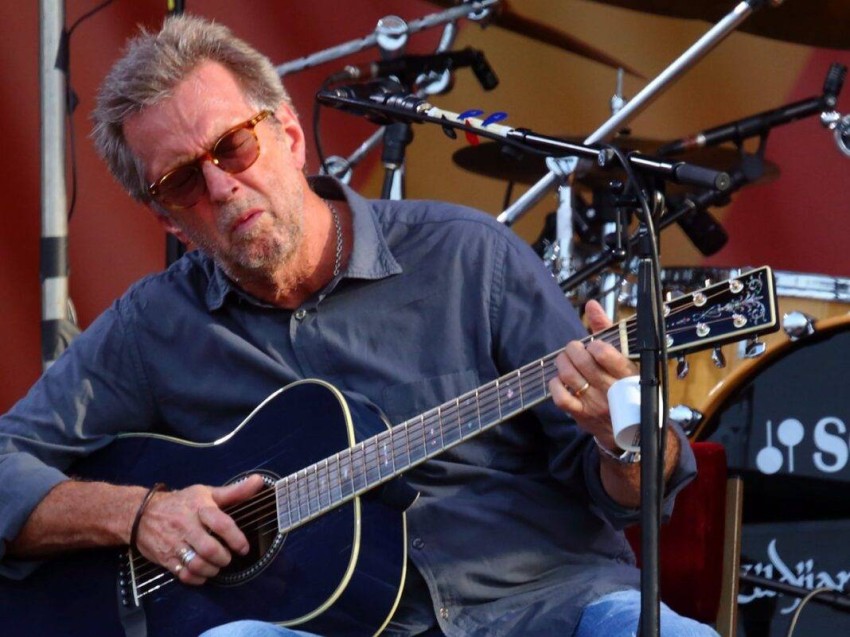 Eric Clapton guitar