Endoscopy is one of the diagnostic methods to detect many health problems, and your doctor performs an endoscopy of the esophagus, stomach and duodenum (EGD) To examine the lining of the esophagus, stomach, and duodenum, the esophagus is the muscular tube that connects your throat to your stomach and duodenum, which is the upper part of the small intestine.
According to a report by the site healthline An endoscope is a small camera placed on a tube that contains a test EGD Pass an endoscope down your throat and down your esophagus.
Why is the EGD test done?


Your doctor may recommend an endoscopy if you have certain symptoms including:
Severe and chronic heartburn
vomiting blood
Pain in the upper abdomen
unexplained anemia
Constant nausea or vomiting
Unexplained weight loss
Feeling full after eating less than usual
Feeling of food behind the breastbone
Pain or difficulty swallowing
Your doctor may also use this test to help see how well treatment is working or to track complications if you have them: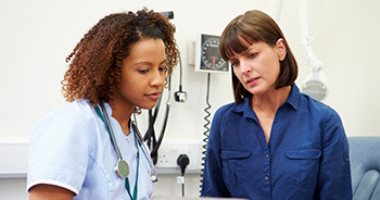 Crohn's disease
peptic ulcer
cirrhosis
Swollen veins in the lower esophagus
Esophagogastroduodenoscopy preparation
Your doctor will advise you to stop taking medications such as aspirin and other blood-clotting agents for several days before the endoscopy. You will not be able to eat anything for 6 to 12 hours before the test. People who wear dentures will be asked to remove them for testing.
How is an esophagogastroduodenoscopy performed?


Your doctor will likely give you a sedative and a pain reliever that will keep you from feeling any pain. Your doctor may also spray a local anesthetic into your mouth to prevent you from vomiting or coughing when the endoscope is inserted. You will have to wear a mouth guard to prevent damage to your teeth or the camera..
The doctor then inserts a needle into the vein (IV) In your arm until he gives you medications throughout the test, you will be asked to lie on your left side during the procedure.
Once the sedatives are in effect, the endoscope is inserted into your esophagus and passed down into your stomach and upper small intestine. Air is then passed through the endoscope so your doctor can clearly see the lining of your esophagus..
During the examination, your doctor may take small samples of tissue using an endoscope. These samples can later be examined with a microscope to identify any abnormalities in your cells. This process is called a biopsy. Treatments can sometimes be done during an esophagogastroduodenoscopy, such as widening any abnormally narrow areas in the esophagus. The full test takes between 5 and 20 minutes.