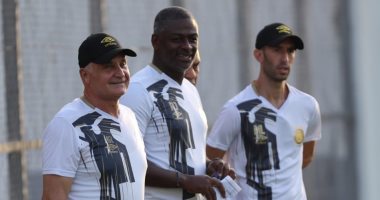 Radhi Jaidi, coach of the Tunisian Esperance team, expressed his wish to face Al-Ahly in the final of the African Champions League this year, and to win the title, indicating that he aspires to win with the team all possible titles, but the priority is to win the African title.
Speaking to Tunisian radio station Mosaique FM, Jaidi said, "I hope to face Al-Ahly in the final, win the African Champions League and participate in the Club World Cup."".
Esperance will start its participation in the African Champions League this year, by facing the Libyan Al Ittihad Tripoli back and forth in the second preliminary round matches in October.
Jaidi also confirmed that Esperance player Anis El Badry will return to training at the end of October, after he underwent surgery some time ago..
Regarding the situation of the Libyan striker Hamdo Al-Huni, Radi Al-Jaidi indicated that the player remains a constant value, stressing that he enjoys great care from the technical framework until he regains his full technical fitness..
It is worth noting that Al-Ahly overcame Esperance's obstacle last year in the African Champions League semi-finals, winning 4-0 on aggregate, before facing South Africa's Kaizer Chiefs in the 3-0 final in Morocco.
Jaidi trained Esperance at the beginning of the current season, and won the Tunisian Super Cup title a few days ago at the expense of Sfaxien.