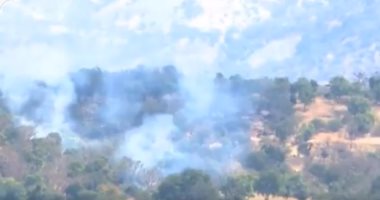 A senior Ethiopian army general said in a video posted on social media this week that Eritrean forces entered Ethiopia without an invitation while his soldiers were clashing with a rebel force in the northern Tigray region, and the video clip, which Reuters was unable to independently verify, shows, Major General Pillai Seyoum, speaking at a meeting in Muqli, the provincial capital, in late December of last year, said Seyoum, "Forces entered we did not want to enter. Were we the ones who invited them (to enter)? No … they entered on their own and it must be clarified."
A spokeswoman for the Ethiopian Prime Minister Abiy Ahmed, the head of the Ethiopian emergency team in Operation Tigray, and a military spokesman did not respond to questions about the video clip, nor was there a response from Eritrean Information Minister Yamani Mesqal, and Pillay's statements may upset Western allies worried that an incursion would increase This is the intensity of a conflict in Tigray, which has already claimed thousands of lives.
Ethiopia and Eritrea signed a peace agreement in 2018 that ended two decades of hostilities, and now they consider the TPLF a common enemy.