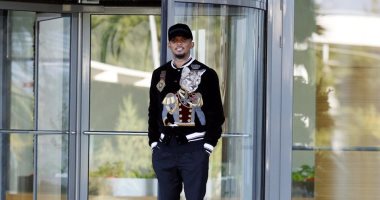 Samuel Eto'o, the former Barcelona and Cameroon player who retired from football in 2019, announced his candidacy for the presidency of the Cameroon Football Federation, pending the elections to be held by the sports organization later this year..
"I am honored and pleased to announce my candidacy for the presidency of the Cameroon Football Federation," the former international striker said in a statement posted yesterday evening on social media, confirming the rumors that had already been circulated about his candidacy..
Eto'o had announced his support in the last elections of the Cameroon Federation for the nomination of Seydou Mbombo Ngoya, the current president of the Federation, but according to the statement, this project did not meet the expected "expectations"..
"Three years ago, I supported a project that seemed promising for the future of our football," he explained. "As I evaluate its achievements, I find myself not regretting it, even though the expectations were not fulfilled."".
Eto'o, 40, pledged to allocate the monthly financial reward he will receive if he is elected president of the Cameroon Football Federation to promote amateur projects..
With regard to the upcoming African Nations Cup, which will be held in January 2022 in Cameroon – after several delays due to weather and (Covid-19) reasons – Eto'o stressed that the tournament "will be an opportunity to show the incredible football talents that his country has long owned in front of the world."".
Eto'o is one of the football legends not only in Cameroon but in the entire continent, as he was chosen as the best player 4 times in 2003, 2004, 2005 and 2010, and he wore the shirt of his country for 17 years (1997-2014), during which he scored 56 goals in 118 matches..
In his career that spanned more than two decades, the former African striker defended the shirts of Spanish teams such as Real Madrid, Leganes, Mallorca and Barcelona – where he lived his golden era – as well as other European teams such as Inter Milan and Chelsea, but playing for his country has always been the greatest "honour". by what he said.
After three years in Turkey, where he played with Antalyaspor and Konyaspor, Eto'o signed for Qatar Club in 2018, before finally announcing his retirement in September 2019..