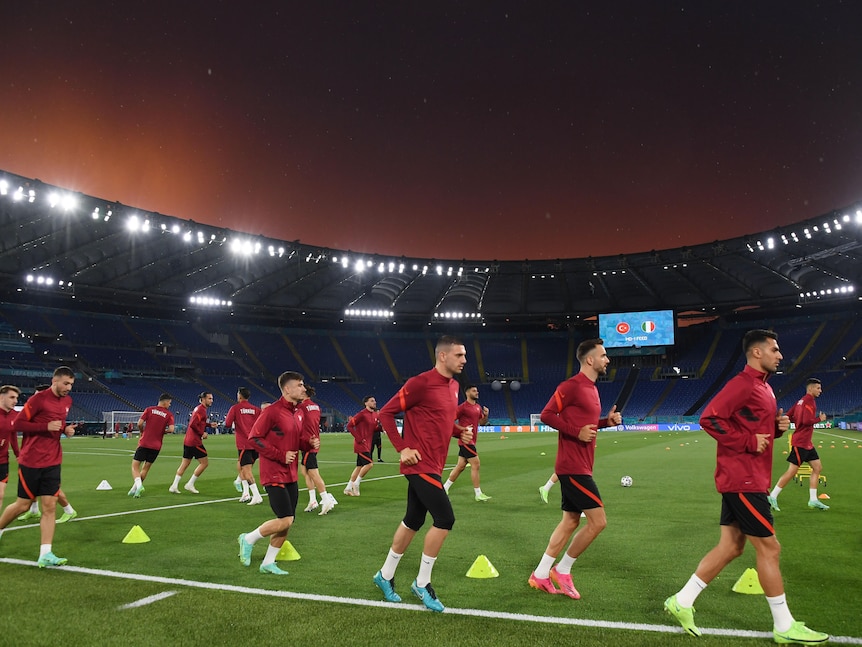 Thanks for joining us. My name's Dan Colasimone and I'll be blogging this opener between Turkey and Italy at the Stadio Olimpico in Rome, alongside my colleague Simon Smale.
Simon is English so you can expect him to say things like "PUT IT IN THE MIXER" and "SEND SOME CROSSES IN, TEST OUT THOSE CENTRE HALVES!".
Anyway, we want to hear from you. Send us your comments and questions. We're here for the chat.