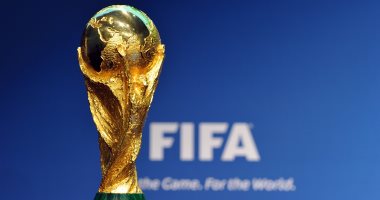 The European Association of Football Coaches Association (EFA) on Monday expressed its unconditional support for the European Union for the game (UEFA) in rejecting the proposal of the International Federation (FIFA) to hold the World Cup every two years, stressing that it is a "purely commercial proposal".
The Coaches' Alliance headed by Walter Gag, a former FIFA administrator, expressed in a letter to the Slovenian president of UEFA, Aleksandar Ceferin, the rejection of the proposal by the Board of Directors, the Executive Committee and the 47 national coaching associations representing more than 200,000 coaches across Europe.
"The proposal to hold the World Cup every two years is purely commercial, and it is a continuation of a series of inappropriate proposals from FIFA in recent years," the document obtained by the Spanish news agency EFE said. ".
The document also stated that "only 3 months have passed since the dramatic incident that we saw of the Danish Christian Eriksen, which is not the first of its kind in a long list," adding that "everyone agreed that the health of the players is the first priority for the game."
The document concluded, "All the doctors of the 211 national federations are completely against the idea of ​​holding the World Cup every two years. The FIFA proposal means a significant increase in the workload on all parties of the system, but the compressed schedule does not really give space for that."