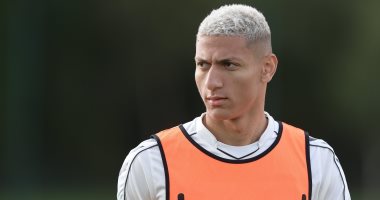 The English club Everton announced today, Saturday, the absence of the trio, Ritsarlison, goalkeeper Jordan Pickford and defender Coleman, from participating in the matches for a period of two to three weeks, due to injury.
The trio missed Everton's first loss this season in the English Premier League, against Aston Villa, with a 3-0 response, at Villa Park, as part of the fifth round of the Premier League matches, which was held earlier today.
Thus, the absence of Richarlison, Pickford and Coleman from Everton's next three matches, which is against Queens Park Rangers in the League Cup, and Manchester United, Norwich City and Manchester United in the English Premier League.
Jordan Pickford and Richarison will be available for England and Brazil matches, respectively, during the upcoming international break, which begins on October 5.
Everton
Aston Villa's goals came during the Everton match, in the second half, as defender Matti Cash scored the first goal in the 66th minute, and Everton defender Lucas Digne added an own goal in the 69th minute..
Young Jamaican Leon Bailey scored Aston Villa's third goal in the 75th minute.
Lucas Digne scored 3 goals in the Premier League, as no French player has scored more than that against his own goal in the history of the competition (equal with Younes Kabul).
Bailey is also the second player from Aston Villa to enter as a substitute, score and then be substituted in the Premier League, after Julian Joachim against Derby County in September 2000..
With this result, Aston Villa's balance rises to 7 points and occupies tenth place in the English Premier League table, while Everton's balance stopped at 10 points in fifth place..