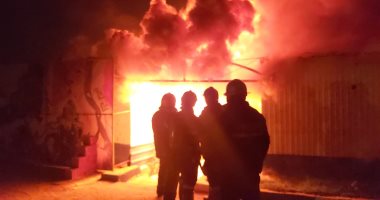 Iranian news agencies reported that firefighters are working to extinguish a fire that broke out after an explosion in a pipeline carrying crude oil to the second largest refinery in the country today, Sunday..
"The fire has not been contained but it is under control," the semi-official Mehr Agency quoted Khosro Kayani, the emergency chief in southwest Iran, as saying, "adding that no one was injured, and the fire did not reach the residents' homes."".
Kayani explained that the oil leaked into a valley that was difficult to reach and that firefighting equipment could not reach it.
The Iranian Oil Ministry's Shana News Agency said that the repair teams closed the Maroun pipeline that feeds the Isfahan refinery, the second largest Iranian refinery, with an estimated capacity of 375,000 barrels per day..
Analysts said Iran's aging oil infrastructure has long been in need of rehabilitation while renewal plans have been delayed due to Western sanctions and local bureaucracy..