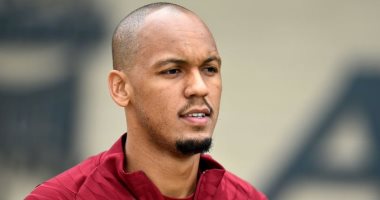 Liverpool midfielder, Brazilian international Fabinho, expressed his dissatisfaction with the lack of representation of the Brazilian national team during the recent international break, after the English Premier League refused the departure of some players to the countries that are on the red list for the Corona virus, due to Britain's quarantine laws that impose 10 days isolation on them. after return.
Fabinho said during statements to the network ESPNHe said: "It is a difficult situation because we want to defend our country and we want to play for the Brazil national team. I do not think it is a problem between the club and the national team. There is a general law of quarantine for people coming from the countries on the red list from England and I do not think that it will change."
He added: "We are international players, we are not with or against the conflict between the club and the national team, we are on the sidelines." It is not Liverpool that refused our departure to the national team, no, the League is the one that refused. Hotel and quarantine for ten days. That's long enough to make you lose track of it."
He continued, "There are a lot of players in the national team, and personally, we are neutral in this conflict, and we hope to find a solution."
English laws prevented our Egyptian star, Mohamed Salah, from participating with the national team during the first round of the World Cup qualifiers against Angola, which ended with the Pharaohs winning with a clean goal.