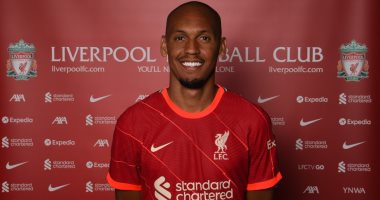 The Brazilian Fabinho, the professional player of the Liverpool team, the Egyptian star Mohamed Salah, confirmed that the crowded confrontations awaiting the Reds in the coming period will be difficult and exciting, stressing the need for all players to be ready to achieve positive results.
"It will be a difficult and exciting period, but we will be ready," Fabinho told Fabinho's official website. ".
The Liverpool player added, "I am looking forward to the next period. We will play a game every three days, so everyone must be ready. The coach will need the readiness of all the players. Everyone seems ready, and the mentality of the team is very good."
On Liverpool's start in the new season, Fabinho explained, "I think we had a good start; I think we played a great match. We didn't win, but the game was full of positives."
"The current season will be difficult and there will be no easy matches, but we will be ready to compete," Fabinho continued.
On the upcoming Leeds match, Fabinho commented, "Leeds are a very good and interesting team. We know their strengths, and I think the crowd will increase the enthusiasm of their players, but, as I said, all matches this season will be difficult. We want to come back with the three points."