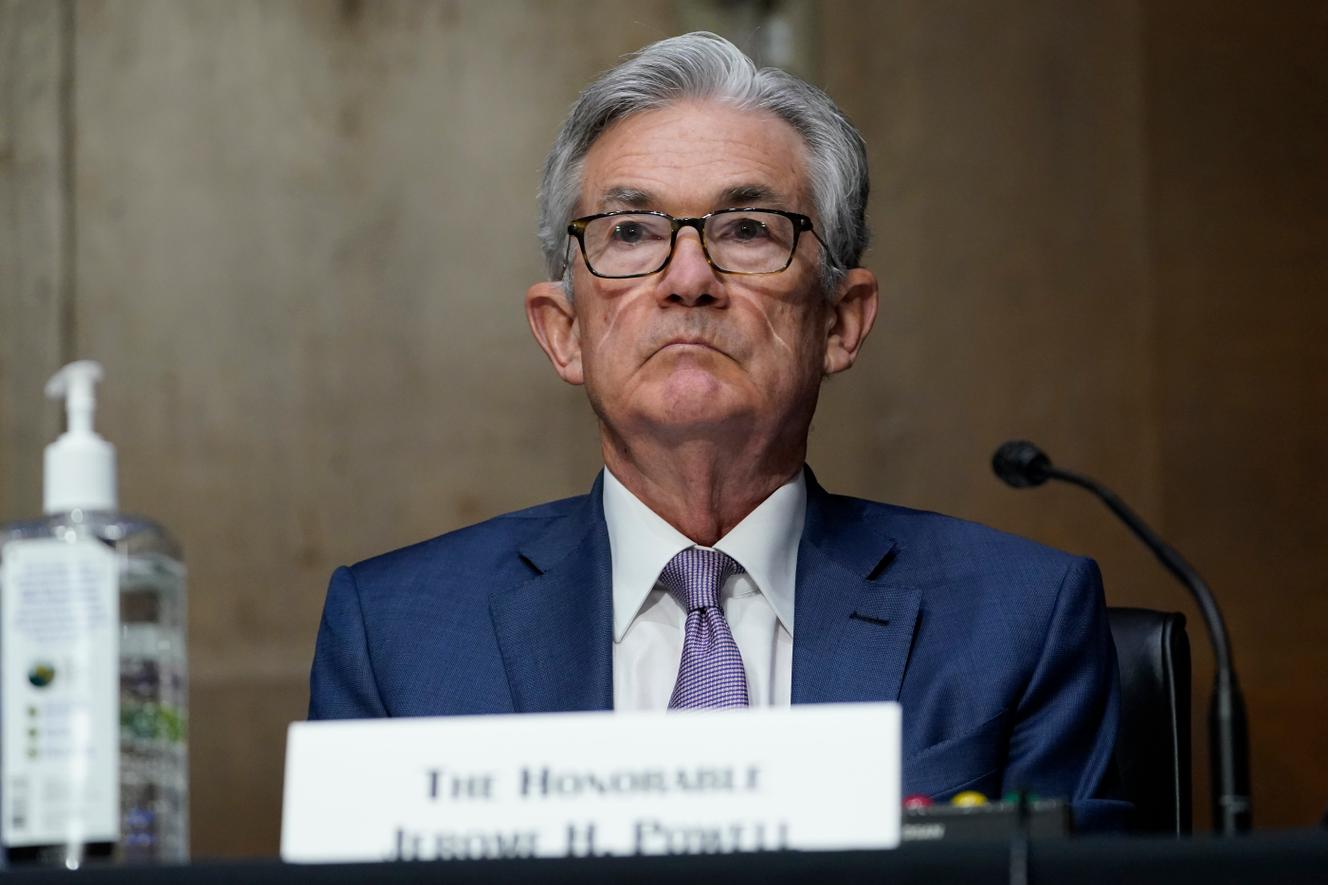 The "whatever it takes" to fight Covid-19 is over, it's time to fight inflation. The Federal Reserve (Fed, central bank of the United States) decided on Wednesday, March 16, to raise its key rates by a quarter of a point. Short-term money will now be lent to banks at a rate between 0.25% and 0.5%. It's the first hike since December 2018, and it will be followed by six more this year, one at each meeting, according to Fed projections. Jerome Powell, its president, did not rule out increases of half a point, if necessary.
Three additional hikes in 2023 are already envisaged, which would push the key rates up to 2.75%. This level would be the highest since March 2008. Unheard of since the great financial crisis that erupted in September of that year, with the bankruptcy of the investment bank Lehman Brothers.
Since December 2021, the Fed has revised its inflation forecast sharply upwards, which should reach 4.3% this year, against 2.8% forecast in December 2021. It even soared to 7.9%, in February (over one year), a record since January 1982, and it has spread throughout the economy. The institution let itself be trapped by the return of inflation, due to an excessive supply of money, due to an ultra-accommodative monetary and budgetary policy since the crisis linked to Covid-19, and because of the persistence of bottlenecks, which have hampered economic recovery.
Read also
Article reserved for our subscribers

Faced with inflation, the Fed's strategy in question
At a press conference, Mr. Powell said he believed inflation would peak towards the end of the first quarter. But the war in Ukraine has rekindled inflationary pressures, also pushing up energy and food commodity prices, and further disrupting global supply chains, due to Russia's exclusion from Western trade and of the outbreak of Covid-19 in China. The peak should nevertheless take place around the summer, especially since an optical effect will appear with the comparison with the figures of the previous year: prices in the United States began to soar in May 2021.
The Fed ready to sacrifice growth
Powell conceded that the Fed would have acted sooner if it had known these elements, but he explained that he could not "indulge in luxury" whether he was chasing inflation.
History has shown that the US central bank struggled in the 1970s to fight inflation without causing the economy to contract, but Mr Powell believes that "the likelihood of a recession between now and [2023] is not particularly high". He points out that corporate balance sheets and household finances are healthy, and that the job market is particularly strong, even tight, with 1.7 job offers for every unemployed person. In this context, the United States can afford a tightening of financial conditions.
You have 41.87% of this article left to read. The following is for subscribers only.