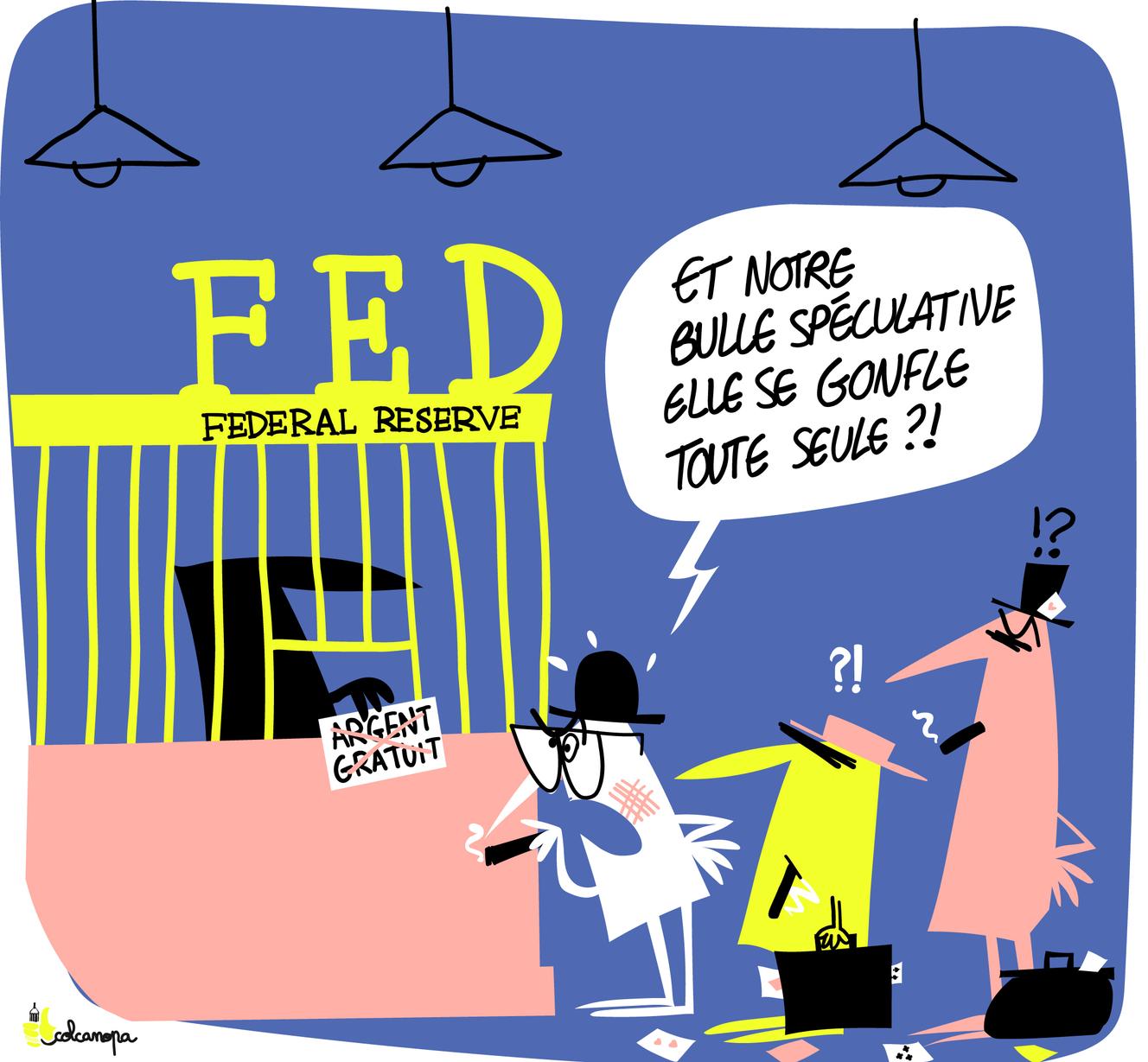 The US Federal Reserve (Fed) is no longer your friend: the warning was issued in December 2021 by Jim Cramer, Wall Street televangelist on the CNBC channel who provides advice to stockbrokers. The US central bank had backtracked a few days earlier, hinting that it would raise interest rates three times in 2022, possibly as early as March.
Read also
Article reserved for our subscribers

Fed plans three rate hikes in 2022 as inflation erodes Americans' purchasing power
In question, inflation, which reached 7% in December, its highest level since 1982, and which the President of the Fed, Jerome Powell, had to concede that it was not temporary. Raising rates is slowing down the economy, making it more expensive to finance, in order to curb the rise in prices. Financial markets hated Mr. Powell's admission. Starting with technology stocks, sensitive to a potential increase in the cost of money – distant profits, discounted at a higher rate, are worth less. The Nasdaq has lost 15% since its all-time high in late November 2021, while the S&P 500 index is down 8.7% from its January 4 high.
Read also
Article reserved for our subscribers

United States: inflation at its highest since 1982
Will the Fed, which meets on Tuesday January 25 and Wednesday January 26, regain the determination of its former president Paul Volcker (1979-1987), appointed by Jimmy Carter and renewed by Ronald Reagan, who brought down inflation after the two oil shocks of the 1970s? No one believes that the monetary institute will use the horse remedy of the time: it had then raised its rates from 11.2% to 20% between 1979 and June 1980, at the cost of two recessions and unemployment at the time. above 10%.
Internal forecasts are counting on rates raised to 2.5% in the long term, a very accommodating level when compared to inflation. So is the bank serious about tackling soaring prices, as Joe Biden demanded of it when reappointing its president, moderate Republican Jerome Powell, for a second term beginning May 1?is February ?
Full employment objective
It is questionable, because Mr. Biden has completely reshaped the board of governors of the institution, appointing figures from the left, women and minorities. These announcements have the tactical objective of making the left wing of the Democratic Party accept the renewal of Mr. Powell, placed at the head of the institution by the Republican Donald Trump, in 2017. Their arrival will undoubtedly change the philosophy of the fed. But in the short term, it is worth considering whether the fight against inflation will be hampered by the multiple and contradictory objectives assigned to the monetary institute, and which these new personalities might want to defend.
You have 72.74% of this article left to read. The following is for subscribers only.