InvestigationSince his accession to power, Vladimir Putin has considered the path of rapprochement with Washington, before being convinced of the malignity of the United States, which would work to weaken his country. In return, the master of the Kremlin chose violence, revisionism and denial.
In March 1999, a plane turned around over the Atlantic, instead of landing as planned in Washington. On board is an exasperated man: Russian Prime Minister Yevgeny Primakov. By satellite telephone, he had just learned from the mouth of the American Vice-President, Al Gore, that the United States was launching a campaign of air strikes, under the banner of the North Atlantic Treaty Organization (NATO), in Serbia and Kosovo. The objective – to avoid massacres against the Albanian population of the province – is more important than the absence of a UN Security Council resolution. Russia at that time was very weak, like the health of its president, Boris Yeltsin. The previous summer, she experienced a financial collapse. Its foreign debt is staggering. She doesn't weigh. This plane turning away from the American coast is a symbolic coup.
Evgueni Primakov sees further. For several years, he has defined a doctrine that will bear his name in foreign policy: it aims to prevent a unipolar world and an extension of NATO, by favoring, in particular, a rapprochement with China. It is about raising Russia. Academician, orientalist, Primakov was born in Kiev. Former boss of the foreign intelligence services, he will not lead this program well. In August, after the interlude Sergei Stepachine, it is the boss of the FSB, the internal services, who succeeds him. Vladimir Putin is a thin man with chalk complexion, unknown to the general public. A fourth prime minister in seventeen months, which no one imagines to be sustainable.
A devastating enterprise
However, events are accelerating. Attacks on civilian buildings in Russia, start of the second Chechen war… Boris Yeltsin resigns for New Year's and gives way to Putin. The beginnings are rather constructive. Relations with NATO are restored. In June 2001, President George W. Bush meets his Russian counterpart in Slovenia. He looks him deep in the eyes, and he says he sees " his soul ". A rare chance.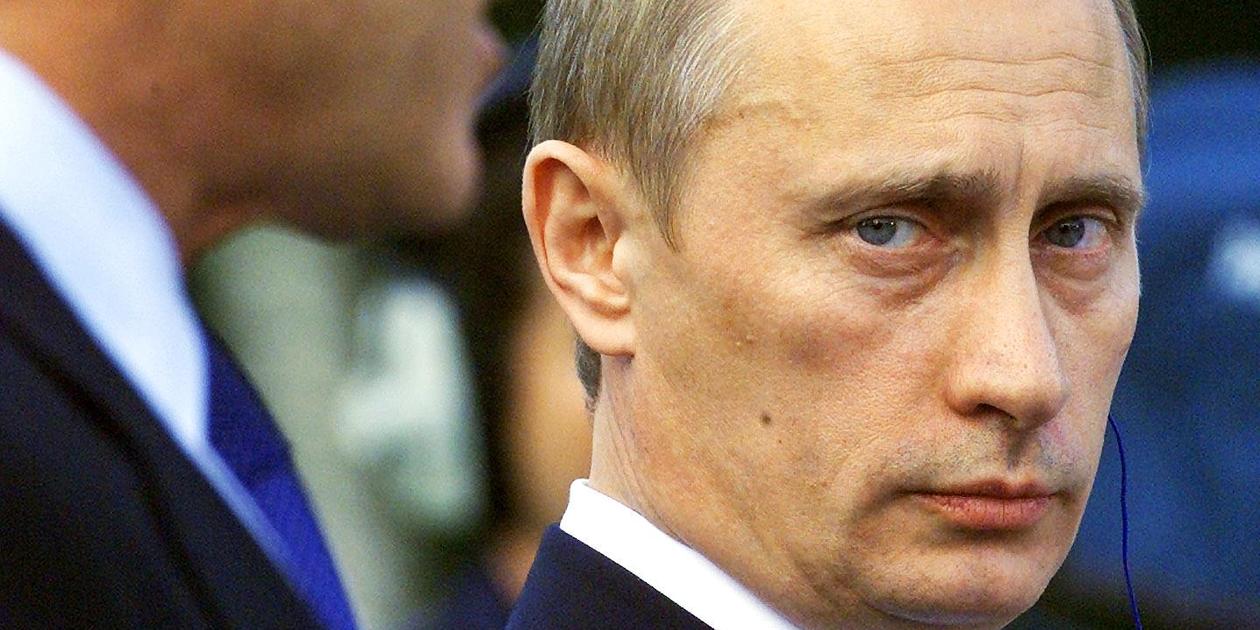 Twenty-one years later, at the end of February 2022, Vladimir Putin reminds Europe of what a war is within it. The over-equipped Russian army is the arm of a mission: it is a question of destroying Ukraine as a reality and a project, of pulverizing its dreams of emancipation and sending America back to its vertigo. Faced with the enormity of the offensive, the explanations clash, testifying above all to our collective inability to find meaning in this devastating enterprise. However, the history of these last twenty years, in the bilateral relations between the United States and Russia, is rich in lessons. It is not a background, but the very base on which Ukraine is tortured. She tells how misunderstandings fed bitterness, then hostility. How Vladimir Putin, faced with five American presidents, led his country to become a pariah of the world.
You have 90.52% of this article left to read. The following is for subscribers only.