Two weeks after receiving your second dose of the corona vaccine, the protective effects of vaccination will be at their highest, and the chances of infection with the virus at this stage are very low, however, there is still a possibility of infection with corona, but the infection at that time is less severe.
According to the report published on the website, thehealthline We will learn about the factors that increase the chances of infection with corona for those who receive full vaccination doses, according to a recent published study, which confirmed that one person out of every 500 people suffers from a corona infection after full vaccination, and the following are some factors that increase their chances of infection, including:
– The new variants of Corona as the delta variant and the delta plus variant.
A weak immune system is one of the most important factors that increase the chances of infection.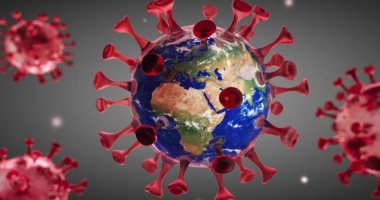 Common symptoms of corona infection for those who have been vaccinated
The first thing to note is that the symptoms of corona infection for those vaccinated are slightly different from the normal symptoms of coronavirus infection, which are:
– strong headache.
– Runny nose.
– Sneezing.
– Sore throat.
Loss of sense of smell.
There can be some symptoms of sudden corona infection more than an individual may experience, which are fever and persistent cough.
According to one study, people with a penetrating corona infection after the vaccine are 58% less likely to develop a fever compared to unvaccinated people, and infection with the Corona virus after vaccination has been described as feeling like a cold for many.
The report urged citizens to have the vaccine, as vaccinated people are less likely to be hospitalized if they contract corona.