Vitamins are chemical compounds that the body uses in many ways. These compounds are responsible for building and repairing damaged tissues in the body. They are also responsible for the metabolism, growth and development of the immune system and vision. In this report, we learn 9 facts about vitamins and nutritional supplements that you should know, according to the website "sway".
Facts about vitamins

1- Vitamins have two forms, the first is water-soluble and the second is fat-soluble. Examples of water-soluble vitamins are vitamin B and vitamin C, while the fat-soluble vitamins are vitamin A, D, E, and K.
The main difference between water solubility and fat solubility is that they differ in the way they dissolve in water, and this process determines how these vitamins are absorbed and transported in the body.
2- Vitamins work in several ways to regulate the body's processes, and vitamins such as C And E As an antioxidant – they prevent cell damage due to oxygen, Vitamin A promotes good vision and strengthens the immune system.
While vitaminD Essential for bone health, vitamin K Helps in blood clotting.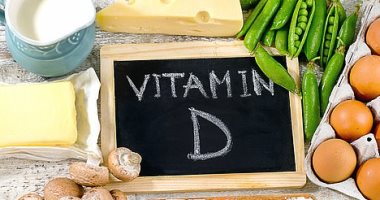 3- The main source of vitamin D

Sunlight is the primary source of vitamin D, although foods such as chicken breast, fish liver, soy milk, cow's milk, cheese, cereal, etc. are also a great source of vitamin D.
4-Vitamins in food are more effective in promoting a longer life than those in supplements
Vitamins are supposed to be ingested into the body through food, and a study has shown that multivitamins are not effective in achieving longevity, unlike diets that contain vitamins.
Facts about nutritional supplements

1- Supplements cannot replace a healthy diet

Although nutritional supplements may be beneficial to your health, they do not give you the health benefits that a healthy diet can provide Supplements can be used to fill nutritional gaps and improve your health, but a healthy diet does more than that – a good diet promotes good health.
2- Some supplements can cause serious side effects when taken with other medications

When certain supplements interact with your medications, they may cause serious side effects; These side effects can cause a high risk of liver injury, slow the blood's ability to clot, and increase the chances of uncontrollable bleeding.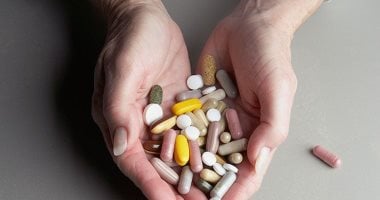 3- Some vitamin supplements have side effects

Since there is a broad category of supplements, they have the same risks as medications – these side effects can include gastrointestinal upset or diarrhea.
4- You should consult a pharmacist or doctor before taking supplements

Some nutritional supplements can interfere with your prescription medications, if you're taking any of them.
Supplements may not be helpful for people with chronic diseases that can cause serious health problems — excess calcium can cause coronary artery disease, and niacin can raise a diabetic's blood sugar.
5- Another fact about vitamins that you should consider is that storing them in a damp place can be bad because doing so reduces the efficiency of the vitamins.