Malki Roth, a talented young musician with a sunny and emphatic personality, was just 15 years old when she was killed by a terrorist attack while lunching at a crowded pizzeria with her teenaged friend. 
The Aug. 9, 2001 bombing of a Sbarro pizzeria restaurant in downtown Jerusalem wounded 122 people and killed 15 people in total, two of which were U.S. citizens including Roth.
For Roth's family, the two decades of grief of losing their middle child is exacerbated by the fact that the terrorist behind the suicide bombing plot, Ahlam Aref Ahmad Al-Tamimi, walks free and proud in Jordan despite being on America's FBI's most wanted terrorist list with a $5 million bounty.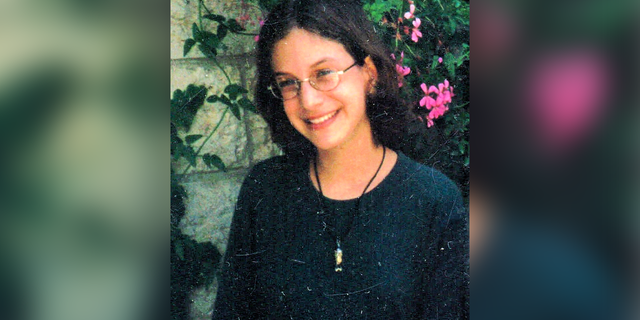 Now, the Roth family is putting their hope in President Biden that he may help deliver justice for Malki after all these years.
MOST WANTED FEMALE TERRORIST LIVES IN FREEDOM IN JORDAN DESPITE EXTRADITION REQUEST FOR BOMBING THAT KILLED AMERICANS
Biden will welcome Jordan's King Abdullah II to the White House on Monday for an official visit and the Roths are pleading with the Biden administration to make one ask of the king: Stop protecting Al-Tamimi in Jordan and extradite her to the United States to face criminal prosecution for their daughter's murder.
"What we want is to see her in chains … put on a plane to cross the Atlantic, and then marched into a Washington federal court," Arnold Roth, Malki's father, told Fox News of Al-Tamimi. "We dream of that.
"Will it bring back our daughter? Obviously not. Will it make the pain go away? Of course not. But it will be something that has meaning."
The Roth family resides in Jerusalem, where Malki was also living and thriving as a flutist in the Jerusalem Municipal Youth Orchestra before she was killed in the attack targeting Jews, her family says. Malki was born in Australia but had U.S. citizenship since her mother, Frimet, is American and grew up in New York.
The Roths have fought for years to see Al-Tamimi face consequences and remain baffled by the inaction of the U.S. government to successfully pressure Jordan to honor a 1995 extradition treaty with the United States. The stalemate is puzzling, the Roths argue, given the leverage the U.S. has over its Middle East ally with billions in foreign aid America has given Jordan in the years since Malki's death.