When a person suffers from a disease that causes him to disable one of his organs, he believes that this is the end of his life and he must give up permanently, but others refuse to surrender and continue to resist until he achieves his ambition that he dreams of achieving, such as Faduma Farah, a mother of two children who suffered from meningitis in 2011, which paralyzed her at the age of 34, but this did not stop her from achieving her dreams.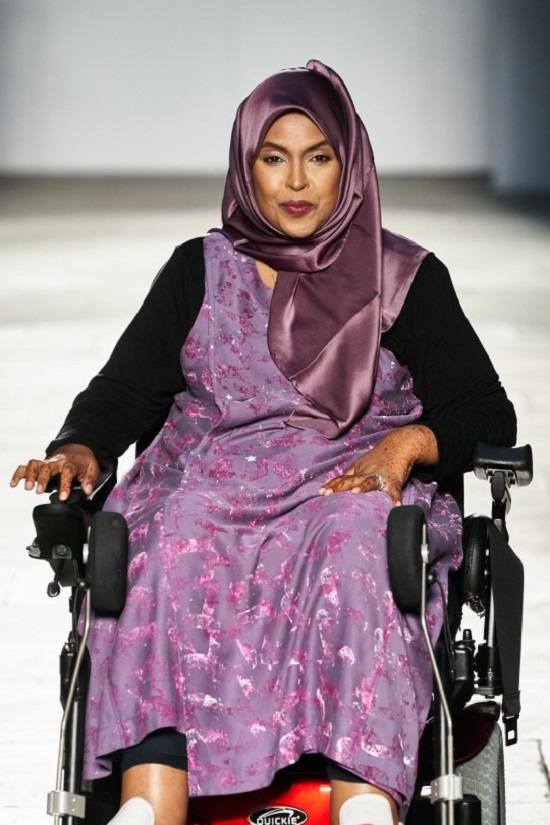 Faduma Farah Fashion
Faduma then managed to regain control of the muscles in her neck, upper body and arm, and hopes to recover, and has partnered with some fashion designers to create adaptive clothing for paralyzed people, after she was frustrated by the lack of clothing available to her as a wheelchair user, according to the British newspaper, "Metro".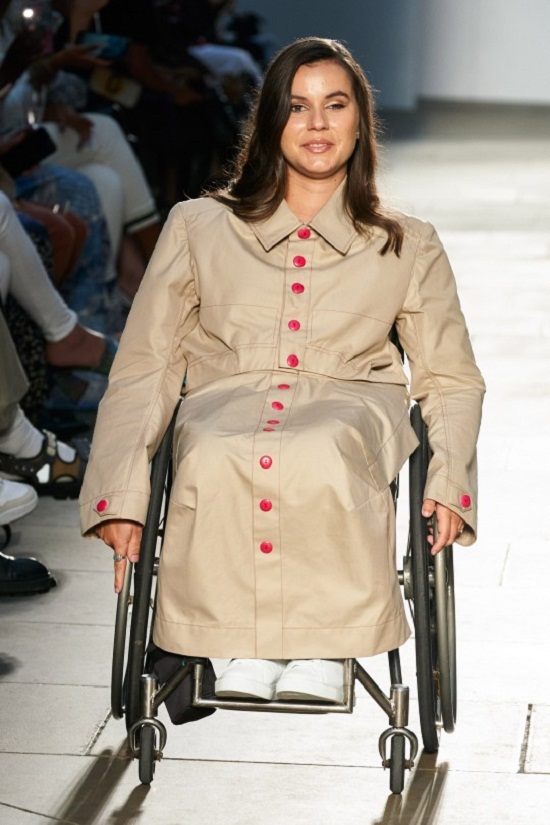 One of the models
Faduma had to rest in bed for five weeks just to recover, and she was wearing blistering clothes, so she thought of designing comfortable clothes for her and her peers. A woman who takes care of herself."
"As wheelchair users, we have a lot of hurdles in life and dressing shouldn't be one of them. I would like every designer out there to think about the person in the wheelchair – don't forget us."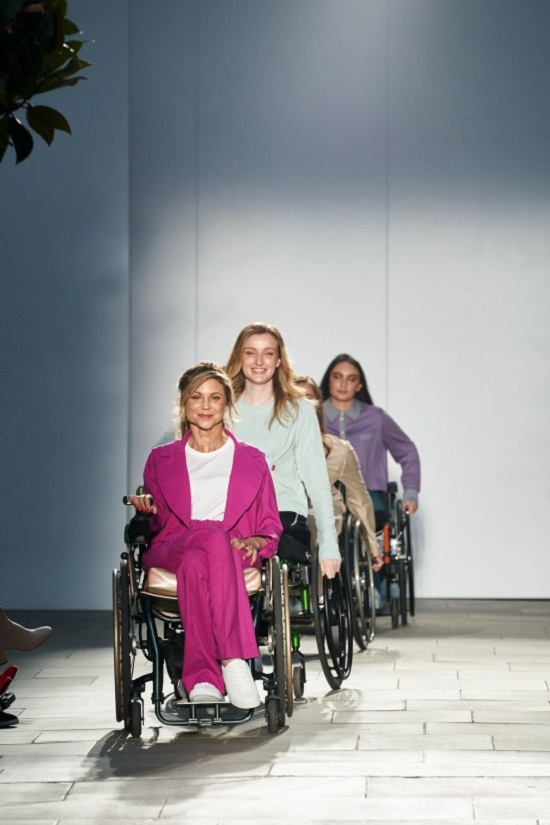 Fashion models
Faduma launched the first ever collection for wheelchair users at London Fashion Week in a show produced by OFS "More than 700 fashion designers have helped launch collections across the UK, US and Europe to produce 10 seasons of international shows in New York, London, Milan and Paris.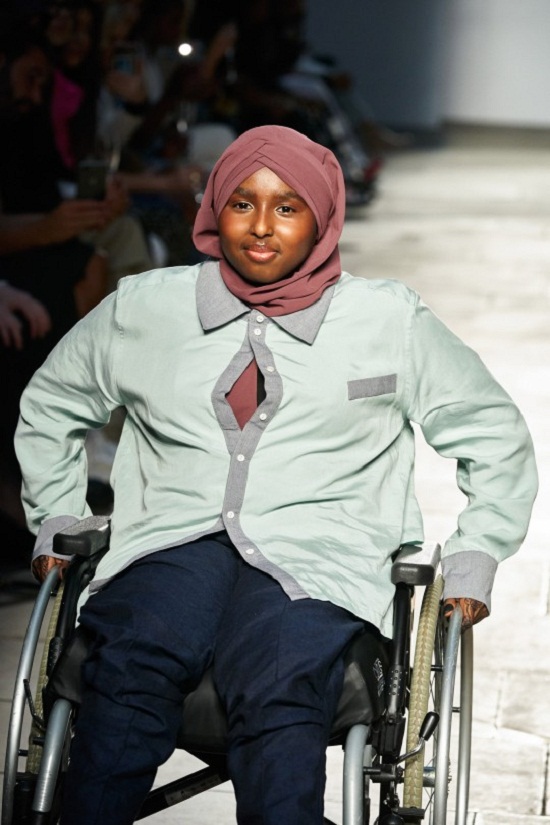 other model
It is worth noting that there are 1.2 million wheelchair users in the UK, who suffer from a lack of suitable clothing for them.
Faduma established a company. Faduma's Fellowship In April 2021 to provide an opportunity for talented fashion designers to work in partnership with Faduma ', to create and revive a fashion group with wheelchair users.
And the first clothing line for wheelchair users was shown for the first time on Sunday, September 19 during London Fashion Week, and the clothes are designed with magnetic buttons and other additions that help wheelchair users feel comfortable, and 6 fashion models participated in the show.