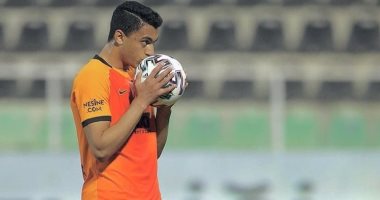 Fatih Tarim, the coach of the Turkish Galatasaray team, launched a fiery attack on the Egyptian international striker, Mustafa Mohamed, warning that he will continue at the same level he is presenting during the current period, as the player has moved away from scoring during the current year despite his success in proving himself in the period he spent during elapsed season.
A newspaper report said,mynetAl-Turkish said that a meeting took place between Fatih Tarim and Mustafa Mohamed, in which the first expressed his desire to return the player to his usual level, or that his fate would be to return to the Zamalek club again.
The newspaper explained that Fatih Tarim told Mustafa Mohamed: "If you want to play in France or the Turkish League, you must do what I tell you, otherwise the team that you will leave for from here will be Zamalek, Nobody wants you like that, if you don't recover, you'll play for your former club next season.".
In a related context, the Turkish professional Galatasaray team, within its Egyptian international ranks, Pharaohs striker Mustafa Mohamed, started its preparations this morning, Monday, for the upcoming match against Lazio, Italy, in the European League.
Galatasaray will host Lazio in the first round of Group E in the group stage competitions of the European League next Thursday.
Galatasaray's preparations began this morning with the participation of its stars, led by the Egyptian international Mustafa Mohamed, who intends to return to participate mainly in the formation of coach Fatih Tarim.
Mustafa Mohamed participated as a substitute in the 75th minute of the team's last match in the Turkish League, where the Egyptian star was able to provide a good return during the meeting.