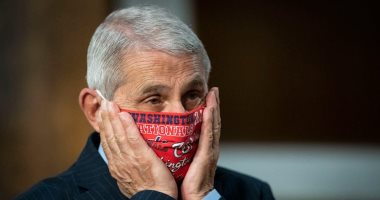 Anthony Fauci, the chief infectious disease expert in the United States, said today, Tuesday, that Americans should assume the presence of the most contagious new strain of the Corona virus discovered in the United Kingdom already in the United States, according to the American newspaper "The Hill".
Fauci said on "Good Morning America" ​​on the channel ABCIt is certainly possible "that this strain already exists within the United States.".
He added "When you have this much spread inside a place like the UK, you really need to assume it is actually here. It sure isn't the dominant breed but I definitely wouldn't be surprised at all if it was actually here".
On Monday, Fauci advised not to "overreact" to the new strain and advised against a temporary travel ban in response..
When asked about those recommendations on Tuesday, he described the travel ban as "somewhat draconian," noting that New York Governor Andrew Cuomo is also discussing testing all arrivals in New York City..
He explained "That's a big difference from stopping travel and banning travel altogether, and it's really a rather exciting move. It is not an option at the moment. "
When asked later if he thought the travel ban might be necessary, Fauci replied: " I think one of the important things we have to do is really do the observation here and find out. It might actually be here. I doubt it is the dominant breed but it is entirely plausible that it does indeed exist ".
Several countries, including several in Europe, have banned flights from the UK as a result of the new strain. Public health experts said that although it is more contagious, the new strain does not appear to be more deadly, and the CEO of Biontech, which manufactures a vaccine for the virus, said that its vaccine would likely be effective against the new variant.