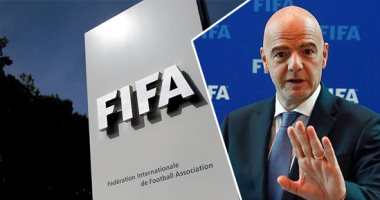 Today, Thursday, the International Football Association (FIFA) officially withdrew from Japan the honor of organizing the 2021 FIFA Club World Cup, after the Japanese Federation submitted an official apology for organizing the competition, which witnessed the participation of the African Champions League champion, Al-Ahly, due to the Corona pandemic.
And the official statement from FIFA said: "We have been informed by the Japanese Football Association of their inability to host (the Club World Cup) due to the country's situation with the Corona pandemic."
The statement added: "FIFA thanks the Japan Football Association – details will be announced soon regarding the alternative country that will host the tournament."
FIFA promised to announce more details regarding the new host of the Club World Cup soon.
For its part, the Japan Football Association announced today, Thursday, that Tokyo will not host the Club World Cup in December 2021, due to the spread of the Corona virus.
A statement from the federation, published on its official website, and reported by the Japanese (Kyodo) news agency, said: "The Japan Football Association has agreed with the International Football Association (FIFA) to withdraw from the tournament, and the new venue for the tournament will be announced by (FIFA) later. ".
The FIFA Club World Cup was held for the first time in 2000 and did not take place between 2001 and 2004 due to the collapse of the (FIFA) marketing company, as the tournament has been held every year since 2005, and was hosted by Brazil, Japan, UAE, Morocco and Qatar.