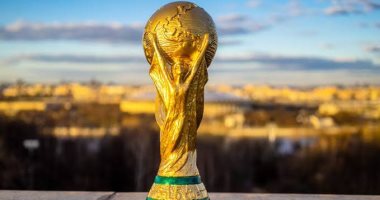 The FIFA delegation is scheduled to visit Boston, Nashville, Atlanta, Orlando, Washington, Baltimore, New York, New Jersey, Philadelphia and Miami, in a tour that will extend until the 23rd of this month.
And FIFA indicated that a tour will be held in other American cities in late November, in addition to visiting cities in Canada and Mexico.
The Federation highlighted that these rounds are of great importance for choosing the best cities for the tournament and finalizing the selection process in the first or second quarter of 2022.
The FIFA delegation will be led by Vice-President of the Federation and President of the Confederation of North, Central America and the Caribbean (CONCACAF) Victor Montaliani and will include experts in areas such as stadium management and infrastructure.
The FIFA Council, which was held on June 13, 2018 in Moscow, had elected the nomination submitted by the United States, Mexico and Canada to organize the 2026 World Cup, with a total of 134 votes, compared to 65 votes for Morocco, the other candidate and 3 members abstained from voting.
FIFA decided to increase the number of teams participating in the World Cup from 32 to 48 as of the 2026 edition, so that the competition includes 16 groups, each of which includes three teams, two of which qualify for the next stage.