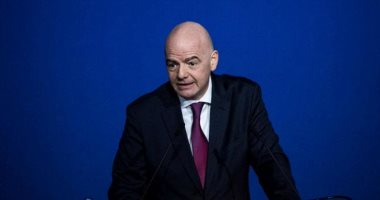 FIFA President Gianni Infantino and UEFA President Aleksander Ceferin discuss the proposal to hold the World Cup every two years.
FIFA President Infantino presents the proposal to hold the World Cup every two years to Alexander Ceferin via video technology, on the sidelines of the General Assembly of the Economic Commission for Africa, this afternoon, Monday.
The World Cup is currently held every four years, and the same is true for the European Nations Cup "Euro".
The World Cup will be held in Qatar 2022, in the last edition, with the participation of 32 teams, where it is expected to increase the number of teams participating in this tournament from the 2026 edition (in the United States, Canada and Mexico) to 48 teams.
The European Championship has been held since 2016 with the participation of 24 teams, and the next tournament will be held in Germany in 2024.
Aleksander Ceferin, president of the European Football Association (UEFA), had expressed in writing major reservations about the idea of ​​the International Football Association (FIFA) to organize the World Cup every two years.