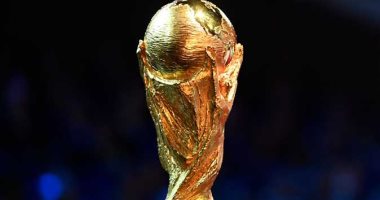 According to the results of a survey conducted as part of a feasibility study on the dates of the World Cup, the International Football Association (FIFA) concluded that "the majority of fans want the World Cup to be more frequent" and that "of this majority, the preferred frequency is every two years."".
This survey was conducted last July via the Internet.
Among other conclusions drawn from this study, FIFA explained today, Thursday, on its website, that "there are significant differences between (traditional) football markets and developing markets."".
He added that "young generations in all regions are more open and interested in change compared to the older generations".
Through a broader market study of 23,000 people from 23 countries of the six FIFA member associations, 15,000 participants interested in football and the World Cup were identified, data that will be used in a broader consultation process involving fans and will be developed at various stages..
Another referendum is currently being held on a larger scale to include more than 100,000 people in more than 100 countries, which according to FIFA "will have a greater global reach, and will adjust elements such as population, geographical diversity and history, and will address the pace of holding the World Cup for men and women."".