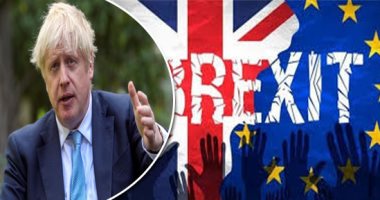 The British Financial Times newspaper said that the agreement that defines the shape of the future relationship between Britain and the European Union will lead to major changes, with both parties having to adapt to the end of Britain's 30-year membership in the single European market.
The newspaper pointed out that the trade agreement between London and Brussels will give British companies an advantage in accessing each other's markets, compared to the basic rules of the World Trade Organization, which guarantees that imported goods will be without customs duties or quotas.
But economic relations between Britain and the European Union will be more restrictive from January 1, when the agreement enters into force, than they are now.
An EU official said that anyone who needs to prepare for next year's situation will be very difficult from today.
The trade pact would make Britain lose 4% of its gross national product over 15 years compared to members of the European Union, according to Britain's Office of Budget Responsibility. While the failure to reach an agreement would have resulted in Britain losing about 6% of the gross national product, according to the office.
In terms of trade, the newspaper mentioned that once the agreement is implemented on the first of January, there will be strict customs and regulatory borders between the European Union and Britain, and goods will face checks and controls that can only be facilitated through cooperation.
With regard to competition, the agreement contains common binding principles on government aid, enforceable in the courts of both sides, which will be able to recover the illegal benefits. It also includes a painstakingly negotiated rebalancing mechanism to deal with a situation in which regulations for both sides diverge in areas such as workers' rights over time.