As children prepare to return to school in the coming days, many mothers may find that their children's sleep pattern is irregular, due to staying up late, which may cause a problem in waking up early during the return to school.
Experts have found that the time children spend at home during the Covid pandemic and summer vacation has negatively affected our children's sleep routine, with children waking up later than usual.
As parents in this period prepare their children for what may be a difficult first period, the following report explains.Wales onlineSome important tips on how to get kids to have a good bedtime and get up early:
Advance bedtime gradually
If your current bedtime routine includes a very late night, it's important to start slowly moving forward bedtime to create an appropriate routine. If bedtime is too late, gradually begin moving your child's bedtime forward 15 minutes every three nights.
By gradually pushing this timing forward, there is a better chance that your child will stick to it and be ready for the new semester.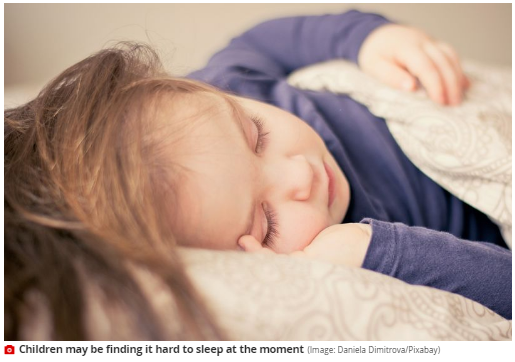 children sleep
Create a comfortable sleeping environment:

It is important for children to associate their rooms with comfort, safety, and relaxation to get a good night's sleep. By letting your child have a say when it comes to different aspects of his bedroom décor, you can ensure that he enjoys being in his room and finding it to be a comfortable place.
Encourage them to choose their own bed that they will look forward to climbing into at the end of the day.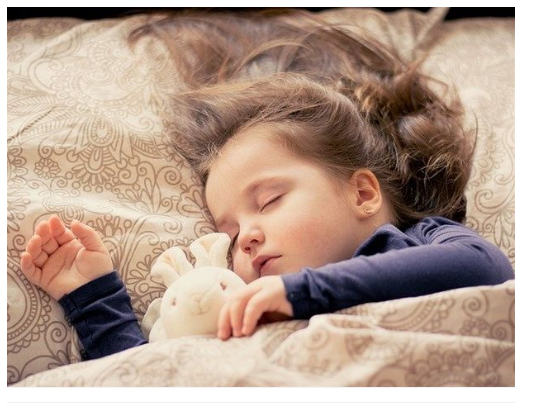 Create a good sleeping environment
Apply the "no screen" rule before bed:

Staring at screens before bed can trick your body into thinking it's daytime, keeping you awake due to artificial blue light.
To avoid the blue light that causes damage to your children's body clock, make them avoid watching TV or mobile an hour before bedtime because this can prevent the formation of the sleep hormone melatonin, and you can replace this time by making them read a good book or story.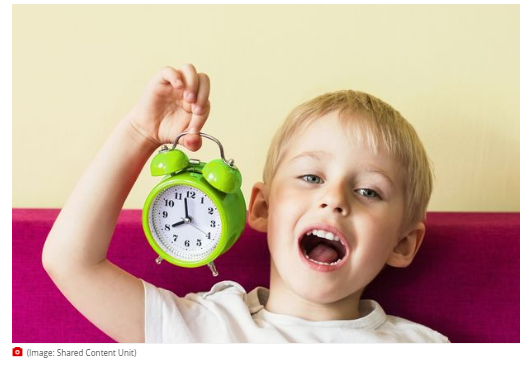 Turn off the TV
Waking up at a fixed time:

By maintaining a consistent wake-up time, you can regulate your child's body clock to make sure he's ready to be productive when he returns to school.
When it comes to maintaining a consistent wake-up time, open the curtains immediately and, if possible, get out of the house for half an hour to help reset your child's body clock."
Adding an element of fun and color to a child's room can be really impactful and will make the waking and sleeping routine more interactive.
It is recommended that these tips be given at least a week before children return to school, points out Vicki. When children are deprived of sleep, this can lead to hyperactivity, crying and they may find it difficult to concentrate in school.