A fetal ultrasound is a test during pregnancy that transmits an image of the baby in the mother's womb, and it is a safe way to check the health of the fetus. Yourself, "We know when an ultrasound of the fetus should be performed, according to the website"stanfordchildrens".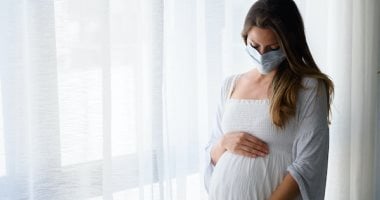 There are several types of fetal ultrasound:
Standard ultrasound is used to create two-dimensional images on a computer screen.
Ultrasound "Doppler" This test shows and measures the movement of blood through the uterus, umbilical cord, in the baby's heart or around the baby's body.
3D ultrasound This test shows a lifelike image of the fetus.

Why do pregnant women need x-rays for ultrasound imaging of the fetus?
A fetal ultrasound is a routine part of prenatal care because it is safe and provides important information about the health of the fetus. A prenatal ultrasound can check for defects or other problems in the fetus. It can check for the following:
Abdomen and stomach
Arms, legs and other body parts
– the back of the neck
Head and brain
Heart chambers and valves
– the kidneys
– placenta positioning
– Backbones
– the umbilical cord
– Urinary Tract
A fetal ultrasound can also show:
If the woman is pregnant with more than one child
The gestational age of the child
Whether the child is growing normally
Ultrasound of the fetus is useful in determining the date of pregnancy and assessing the health and condition of the child
Some birth defects, but not all, can appear, for example, some cases of spina bifida, which is a congenital defect in the nervous system of the child, can appear, but it cannot alone diagnose Down syndrome.
It can sometimes show your baby's gender.