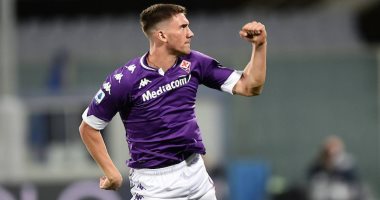 Press reports revealed that the Italian club Juventus is looking to strengthen its team this period in order to strengthen the ranks of Massimiliano Allegri to achieve championships and restore them again to the old lady's castle.
And the Italian newspaper, "Toto Sport", revealed that the Juventus administration aims in January to sign a midfielder, and in the summer it is expected that the Bianconeri will go to sign a new striker.
The newspaper stated that the Juventus administration is still interested in striker Dusan Vlahovic, a Fiorentina player, and the Italian newspaper confirmed that Juventus is expected to witness competition with Liverpool, Tottenham and Atletico Madrid in order to obtain the player's services.
The 21-year-old participated in 6 matches this season, accompanied by his team in all tournaments, and managed to score 5 goals in 531 minutes of play.