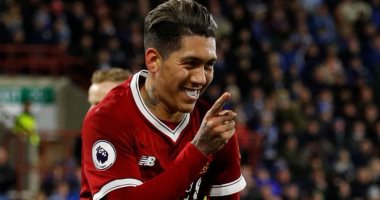 Press reports revealed that the injury suffered by the Brazilian striker, Roberto Firmino, in the match that the Reds drew against its guest Chelsea 1-1, caused a major crisis at Anfield.
And the English newspaper, "Express", said that coach Jurgen Klopp may regret not including a new striker in the last Mercato, especially since Roberto Firmino will undergo an examination as a result of a suspected hamstring injury.
And the newspaper pointed out that the Liverpool fans were wishing themselves to add another option to the attacking line in the recent transfer market, but the offensive superiority last season at Anfield made the administration stick to what they already had instead of bringing in new players.
The newspaper added, that the coach owns the star Diego Jota, who can use him at the present time alongside Mohamed Salah, as the Portuguese star scored two goals in three league matches so far, surpassing Firmino in the scorers race.
The newspaper stressed that the technical management of Liverpool is working on the participation of the 24-year-old player essential to reduce the burden on Mohamed Salah and Sadio Mane in Liverpool's attempt to regain the Premier League title from Manchester City, the champion of last season, but fears of the absence of the African duo Salah and Mane due to the Cup competitions. African Nations in Cameroon formed a headache in the head of the German coach.
Regarding the comparisons to the conclusion of deals this season, the newspaper stated in its report that Manchester United strengthened its offensive ranks by contracting with Cristiano Ronaldo, which annoyed the Liverpool fans compared to the deals concluded by the club's management this season, which brought to mind the last crisis in the team's defenses after Van Dyck was injured. The most important reasons for not being able to retain the Premier League title, and therefore it will remain in the memory of the fans of Klopp and Reds.