Communications between Miami-Dade first responders reveal the level-headed reaction as rescuers raced to the site of a collapsed high-rise apartment building in the coastal Florida community of Surfside.
The recordings detailed communications between dispatchers, hazmat units, firefighters and emergency medical responders who rushed to assess the damage and free as many survivors as they could from the crumbled Champlain Towers South building.
One firefighter reported arriving "at the rubble pile" with an engine and another vehicle.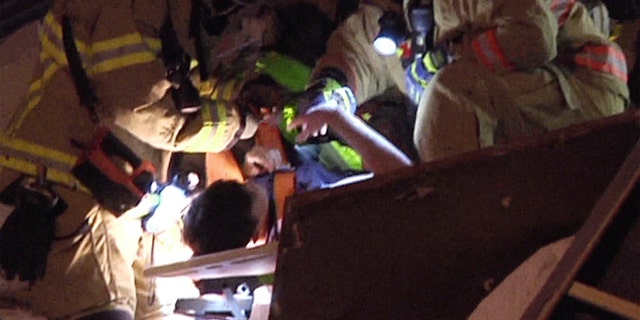 At another point, responders were ordered to evacuate the area of 88th Street and Collins Avenue, adjacent to the collapsed building, to make room for arriving police.
Minutes later, a rescuer said that same area was where they expected to pull out the most survivors.
Dozens of units from neighboring counties also aided the response, according to the recordings. 
Many were eager to help when they arrived, asking where they were needed.
At least one person died and 99 remained unaccounted for as of Thursday evening, and responders had pulled out at least 37 survivors.
Gov. Ron DeSantis warned that officials were "bracing for some bad news" based on the scale of the damage, even as he praised first responders for their bravery.