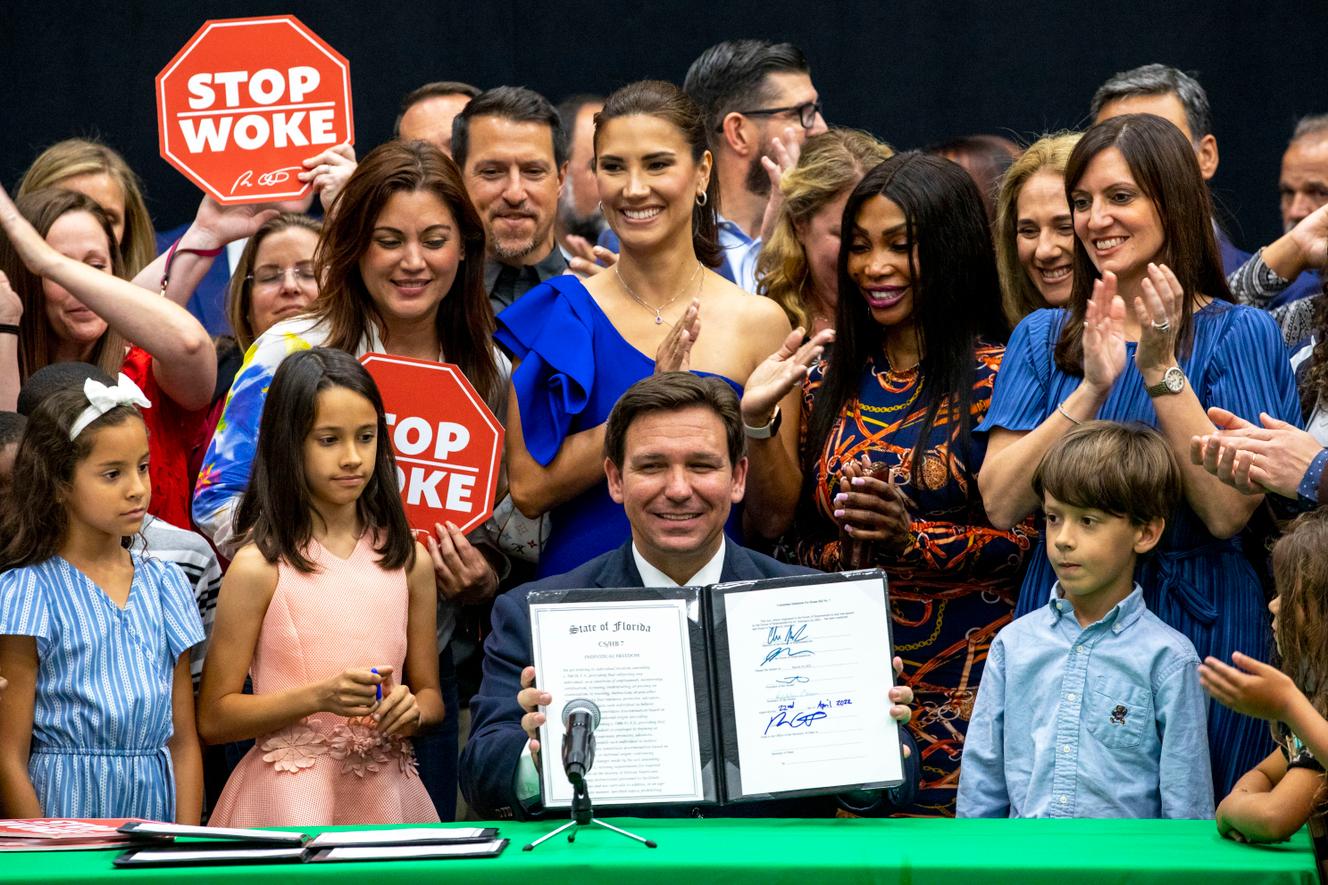 Florida Governor Ron DeSantis signed a law on Friday, April 22, which will come into effect in June 2023, removing a favorable status enjoyed by the Disney World amusement park, its owner having defended certain progressive themes not appreciated by elected Republicans. .
With its special status, granted at the time of the construction of the recreation site near Orlando in the 1960s, Disney was exempt from most state regulations and guaranteed in exchange a number of essential public services, such as garbage collection, firefighters or water treatment. Some elected officials fear that the revocation of this status will lead to a transfer of debts to local governments.
Read also:
Article reserved for our subscribers

Mickey's kingdom caught in Florida's culture war
Degraded relationship
Relations between Mr. DeSantis and Disney soured recently after Bob Chapek, the CEO of Disney, spoke out publicly against a law promoted by the governor prohibiting the teaching of subjects related to sexual orientation or gender identity in primary school. This text is nicknamed by its opponents "Don't Say Gay" ("Don't talk about gays").
Initially, Mr. Chapek was reluctant to take a position on the text, according to a leaked internal memo. Disney employees then demonstrated against the"apathy" of the group and calls for a boycott began to circulate on social networks, leading the CEO to declare against the law.
"You are a corporation headquartered in Burbank, California, and you are wielding your economic power to attack parents in my state. We see this as a provocation and we will fight against it.", Mr. DeSantis said on Friday as he signed the text. Disney's theme park near Orlando is among the most visited in the world and the Disney brand remains a favorite with Americans.
Read also:
Florida: passes a law prohibiting teaching about gender identity and sexual orientation in schools