High blood pressure is a door-like disease that allows for more serious diseases, some of which are very dangerous. High blood pressure is linked to the cardiovascular system and causes the health of the heart, veins, arteries and capillaries to suffer from some problems if not controlled.
According to a report by time now news, high blood pressure means that the arteries are under pressure due to an unhealthy amount of pressure on their walls.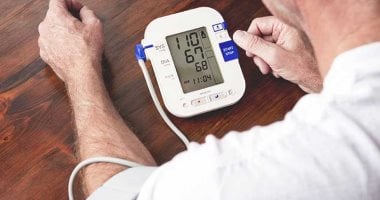 High blood pressure is consistently associated with the development of ischemic heart disease, heart failure, stroke and chronic kidney disease, and high blood pressure can cause stroke and coronary artery disease-related deaths..
Even without symptoms, high blood pressure can damage blood vessels and organs such as the brain, heart, eyes, and kidneys.
The DASH diet designed for hypertensive patients:
Eat more fruits and vegetables
When choosing dairy products, choose low-fat products.
Limit your intake of foods rich in saturated fat, cholesterol, and trans fats.
Eat more foods made with whole grains, fish, poultry, and nuts.
Reduce your intake of sodium, sweets, sugary drinks, and red meat.
Foods to avoid to lower blood pressure: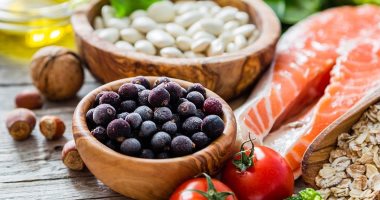 Cut back on sodium in your diet: Your body needs a small amount of sodium to balance fluids and maintain your nervous system, but most of us end up consuming far more than our 2,300 milligrams (mg) allowance per day, seeping into our foods through packaged foods, chips, and more. Salted, salted seasonings, preserves, bread, pizza, meat, cheese, sauces, etc. 2,300 mg of sodium can come from 1 teaspoon of table salt, and your cardiologist will ask you to lower your daily limit of 1,500 mg .
Remove salt from the table: Replace chips or sweets, pastries or nuts, raisins, low-fat and fat-free yogurt, frozen yogurt, plain unsalted popcorn (without butter), and raw vegetables. Be aware of your salt intake for the day, it is an acquired taste and you can adjust it according to your health requirements through hard work, perseverance and determination, with salt, also pay attention to the consumption of sugar. This nutrient, called white poison, gets into your food through many calorie-dense drinks, sweets and foods and affects your blood pressure..
Reduce your caffeine consumption: Caffeine can raise blood pressure by up to 10 mm Hg in people who do not drink coffee regularly.