Hepatitis has some conditions in eating, in order to avoid any health problem due to this disease, such as heart problems or diabetes, also weight gain, and therefore the report published on the website "" clevelandclinicSome important tips that help in getting rid of excess weight for hepatitis patients, including:
Avoid sugars:

The report stressed the need to avoid sweets, because they cause a person with hepatitis to be exposed to many health problems, so he stays away from soft drinks, unnatural juices, and sweets of various kinds.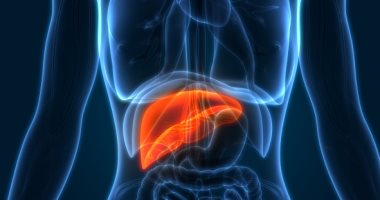 Stay away from saturated fats:

When people are overweight, hepatitis treatments become less effective, they become more susceptible to cardiovascular disease, so stay away from processed meats, fast foods, and high-calorie yellow cheeses, and replace them with healthy foods such as nuts and olive oil, and more eating fruits And vegetables because they maintain the health of the liver.
Drinking more water:

Water helps to get rid of toxins in the body, so consuming it provides the body with energy due to the elimination of accumulated toxins, as well as getting rid of excess weight.
Protein:

Protein can help you fight infection, heal injured liver cells, and rebuild muscle. Focus on lean protein sources throughout the day to help with energy levels and tissue repair. You can eat fish, chicken, eggs, and low-fat dairy products.

-Playing sports:

Exercising burns calories, keeps you feeling happy and strengthens your immune system, so he recommends 150 minutes of cardiovascular exercise every week..