Women with PCOS should monitor their weight, as being overweight can exacerbate the symptoms of the condition. To lose weight with PCOS, you should choose foods that are low in carbohydrates, gluten, and dairy products. Because of the increased insulin resistance in women with this problem, it is better reduce sugar.
According to a report by the site insider It is estimated that 80% of women with PCOS are overweight.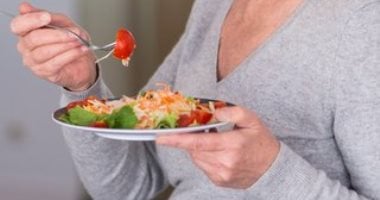 Weight loss benefits

Helps reduce symptoms of PCOS, including improved fertility, more regular menstrual cycle, improved insulin and cholesterol levels, prevention of excessive hair growth and reduced incidence of acne.
Diet to lose weight for PCOS

There is no single diet universally recommended but research appears to suggest that a high-protein, low-carb diet consistently works not only for weight loss but also for improving some symptoms of PCOS..
In a small study published in Nutrition & Metabolism Five women who followed a low-carb, ketogenic diet for six months lost an average of 12% of their body weight and also saw improvements in their insulin sensitivity and lower levels of testosterone..
A study published in the Journal of the American College of Nutrition found that overweight and obese women with PCOS who followed a low-calorie diet lost weight over a three-month period but the group that ate a low-calorie diet with high-protein foods and the lowest glycemic index It also saw better improvement in other areas, such as insulin sensitivity.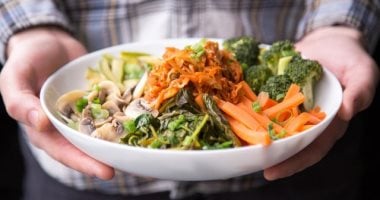 A diet low in gluten, sugar, and dairy products has also been shown to help reduce weight and often improve acne, mental sharpness and mood.
Experts also advise sticking to drinking water throughout the day along with 8-11 servings of green leafy vegetables per day, choosing healthy fats (such as avocado or salmon), and eating only one to two servings of fruit per day due to the sugar content. Insulin resistance usually increases in affected women. Thus, sugar is not processed in the same way that sugar is processed in women who do not have insulin resistance, making weight loss more difficult.