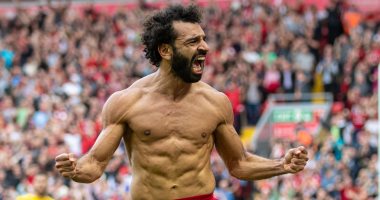 The American magazine "Forbes" commented on the presence of the Egyptian international, Mohamed Salah, in the list of the 10 highest-earning players in the world, which was announced yesterday, Tuesday, in which the Liverpool scorer ranked fifth in the list led by Portuguese star Cristiano Ronaldo.
Forbes said in its report on Mohamed Salah: "With two years remaining on the current deal for the 29-year-old, Salah and Liverpool are in negotiations to keep the star striker at Anfield."
She added: "He has proven to be a legend on and off the field, since joining from Roma in Italy in 2017, he has been among the top scorers for Liverpool and the Premier League."
She continued: "Last October, he scored the 100th goal with his club, and became the fastest to achieve it in his history. No other player in the Premier League has scored more than that at the same time, and he has also become the face of Muslim athletes in the game, and an important face in that." .
And the American magazine stressed: "A recent academic study was released that found that after Salah joined Liverpool, hate crimes against Muslims in the city fell by 16%, in addition to the reduction in the rate of posting of anti-Muslim tweets by Liverpool fans compared to fans of other clubs."
Forbes estimated the value of the revenues that the Egyptian international Mohamed Salah, the Liverpool player and the national team, annually receives at $41 million, equivalent to 643 million Egyptian pounds, in the latest report on the list of the top 10 most highly paid players, whether from their clubs or through commercial rights. enjoyed by the stars.
And Mohamed Salah was in fifth place in the list of the highest-income players in the world, after he was able to obtain an estimated salary of $ 25 million from his Liverpool team, in addition to 16 million in commercial and advertising revenues.