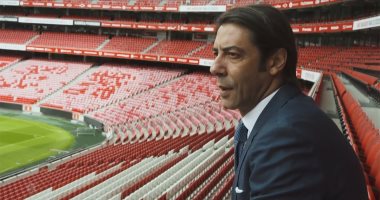 The former AC Milan and Fiorentina player, Rui Costa, who took over the presidency of Benfica since last July after the resignation of Luis Felipe Vieira, has officially announced his candidacy for the Portuguese club's presidential elections, which will be held on October 9.
Roy Costa also served as vice president of the club and was the right-hand man of Luis Felipe Vieira, the 72-year-old businessman who headed the club until July 7.
Vieira was forced to leave his post after he was arrested that day as part of the "red card" operation aimed at clearing up possible fraudulent deals of more than 100 million euros, after which he avoided imprisonment after posting bail of 3 million euros.
"It is one of the most challenging moments in the club's history and I will never stop responding to this demand," said Rui Costa, 49, while presenting his candidacy for the position last night in Lisbon.
So far, no other person has applied for the same position, although the Portuguese businessman Francisco Benitez had stated that he would run for the presidency of "Al-Nusour", but he had not officially submitted his papers.