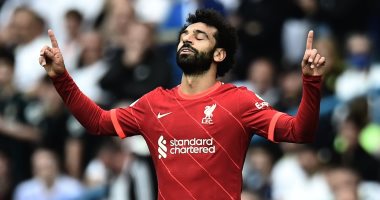 The Spanish former Liverpool winger Luis Garcia expected that the Egyptian international Mohamed Salah, the top scorer of the Reds for the past four seasons, would achieve more numbers during the current version than in the past thanks to his adoption of a different tactical understanding than he used in the past four years.
"Mohamed Salah has adopted a new tactical concept that enables him to score more goals than before," Garcia said in statements to the British "Sky Sports" network..
Garcia added: "Mohamed Salah has become more important, he knows where he should be, I think we can see a different player at the moment."
Luis Garcia stressed in his statements, saying: "You don't see Mohamed Salah doing the 50-yard runs, hitting the players and putting them on top.".
The former Liverpool star continued: "Mohamed Salah is now moving more around the penalty area, he knows the good positioning so he is ready, and that's why the numbers are getting better.".
Garcia continued: "His strength is used near the penalty area and the six-yard box, and every time the ball is there you know he's very dangerous, I think the numbers could be higher than that this season.."
Garcia noted: "I am still Salah's best comeback with the 44 goals he scored in all competitions in the 2017-18 season, his first with the club.".
Speaking about Salah, Garcia said: "Salah won the Champions League and the English Premier League with Liverpool, and I hope that the two parties will reach an agreement on a new deal."
And the former Liverpool star concluded: "He is ready" to challenge titles both domestically and in Europe this season if Jurgen Klopp is able to make the most of his team through rotation..