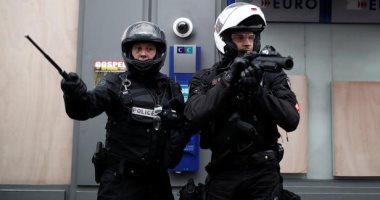 France announced a mobilization of 100,000 police personnel on New Year's Eve to disperse parties and impose a curfew to combat the Corona virus.
This also aims to stop burning cars, a tradition that often occurs on the last night of the year.
France has confirmed 2.6 million cases of COVID-19, the fifth highest total in the world, and more than 64,000 deaths.
France, like other European countries, will see silent New Year's Eve celebrations amid the pandemic.
Interior Minister Gerald Darmanen has ordered a noticeable security presence in city centers and their suburbs when the curfew begins.
In Paris, half of the metro lines will be closed in the evening, and the minister also requested that public transport be closed on a larger scale across the country.