He loved sculpting since his early childhood, until he sculpted everything that caught his eye to embody different shapes that won the admiration of those around him.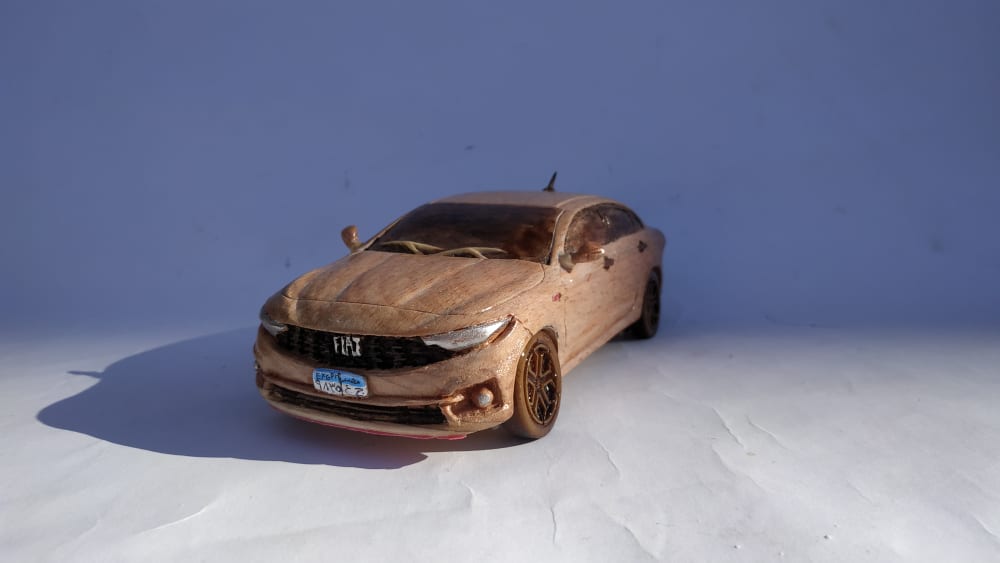 Another design for Hussam
Hossam Taha, 29, who lives in Damietta Governorate and holds a marine diploma, spoke about his artistic talent in carving, as he told Al-Youm Al-Sabeeh: Old people have an open market, there is no other, and also it is considered that I am the only one who works in this field. No one makes cars in the Arabic style, the customers with their numbers and the modifications in them are my clothes, and this allows me to be able to achieve myself in this field."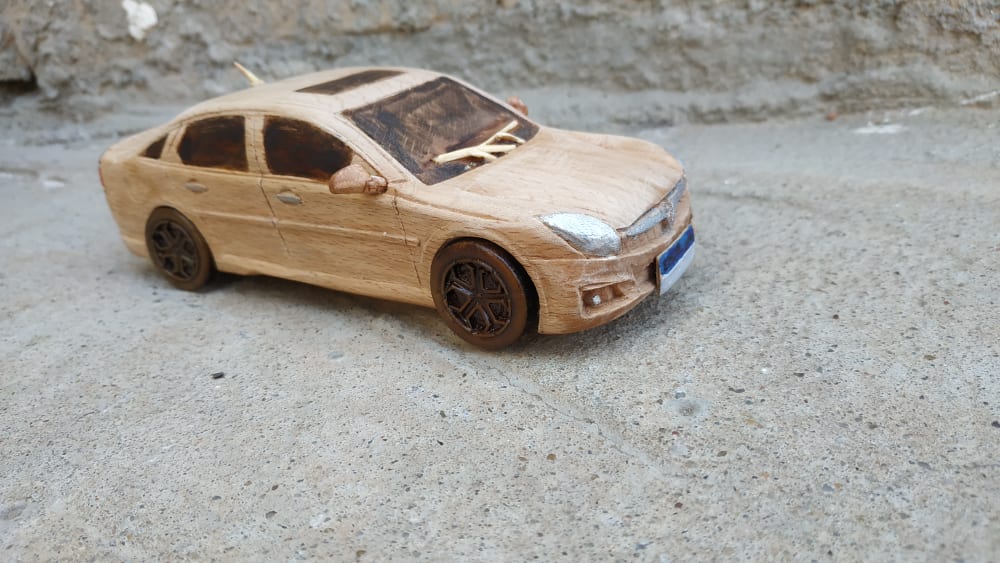 latest design
He goes to Hossam, car lovers, to ask him to carve a miniature of wood for their car, where he said: "The customers who deal with me will love their carts and want to make small rugs out of wood and have a beautiful shape, to decorate the car with it, or they ask for an Arab rug for their owner or relatives, And the sizes range from 4 cm to 25 cm.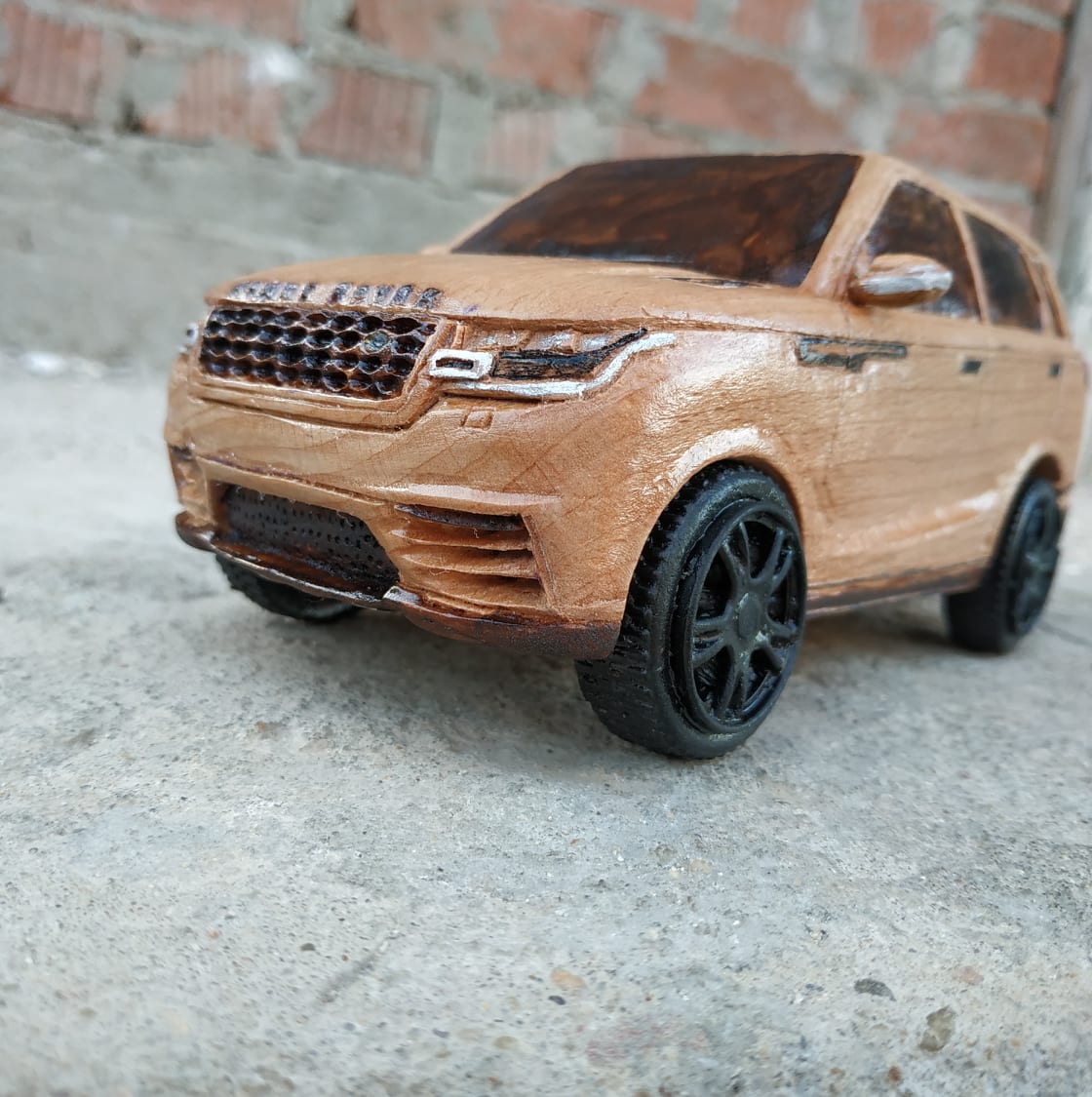 Hossam's design
Hossam faces some difficulties in his work in the art of carving on wood, which is the lack of tools he needs to complete his carvings as quickly as possible, which makes him take some time to carve the car, as he said: "The difficulties that I face are the lack of tools that I work with and there are no possibilities, and the time for carving is determined by him. The size of the car, meaning that it takes two days and two weeks of work, and depends on carving on different types of wood, but the best of them is beech wood, which carves many models of cars."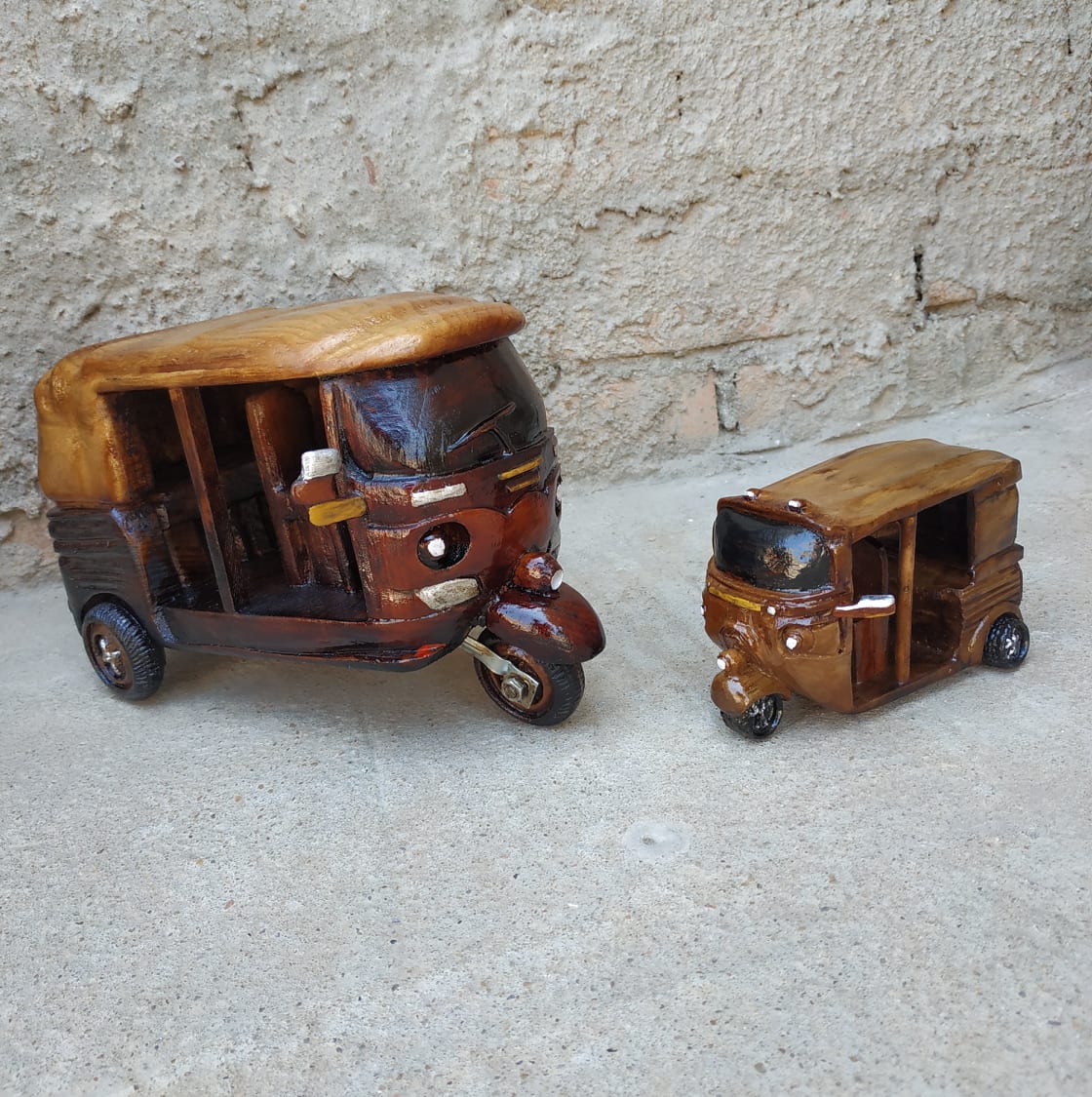 Tuk Tuk
Hossam dreams of achieving more of his ambitions in the coming period, as he said: "My project is growing more and making more products that remain popular among people."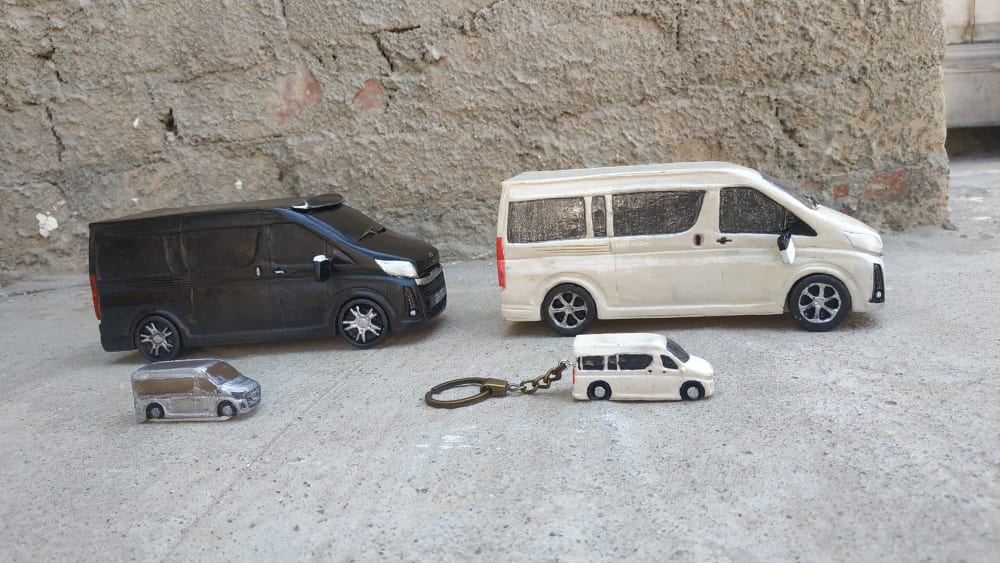 cars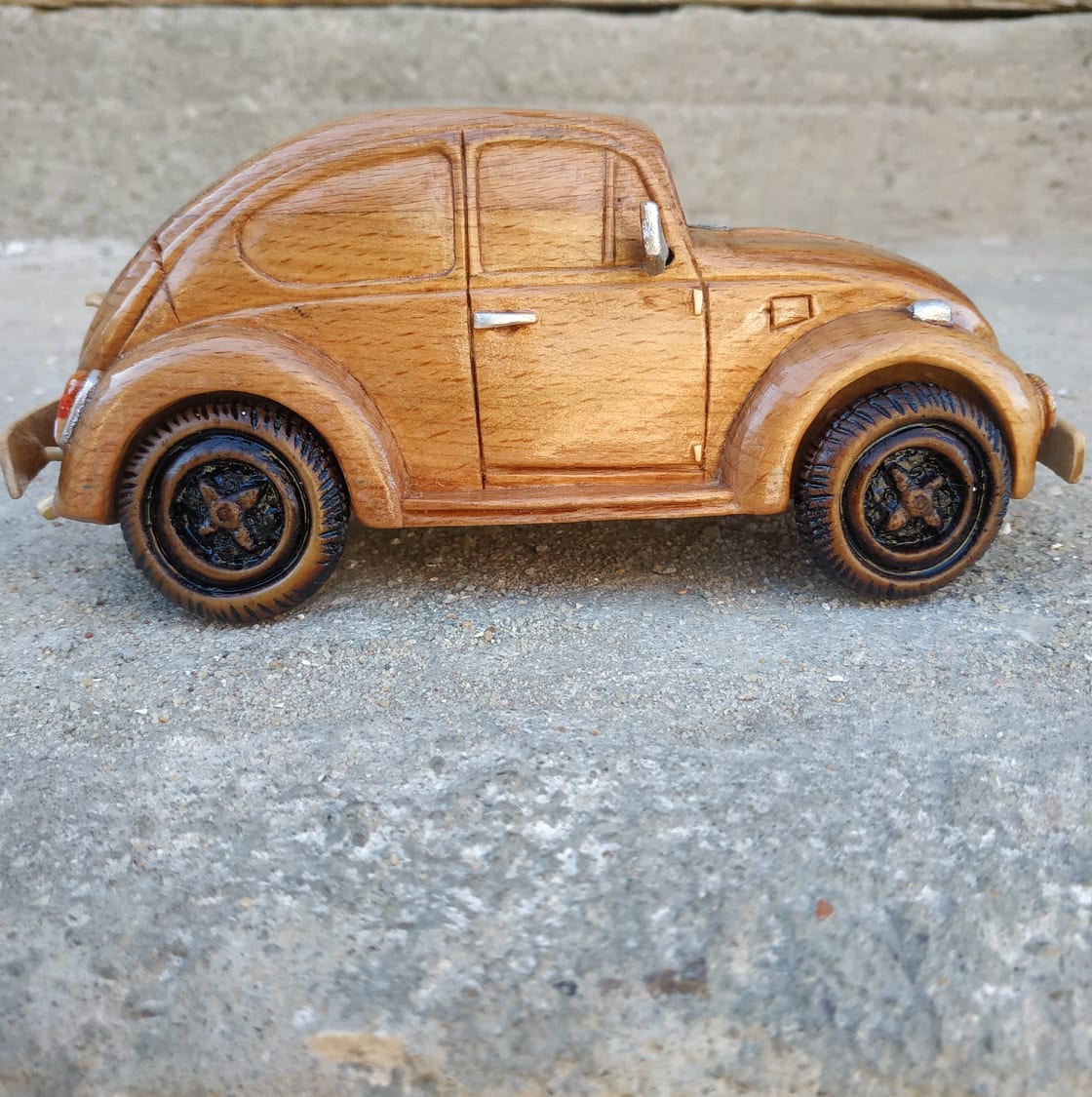 another car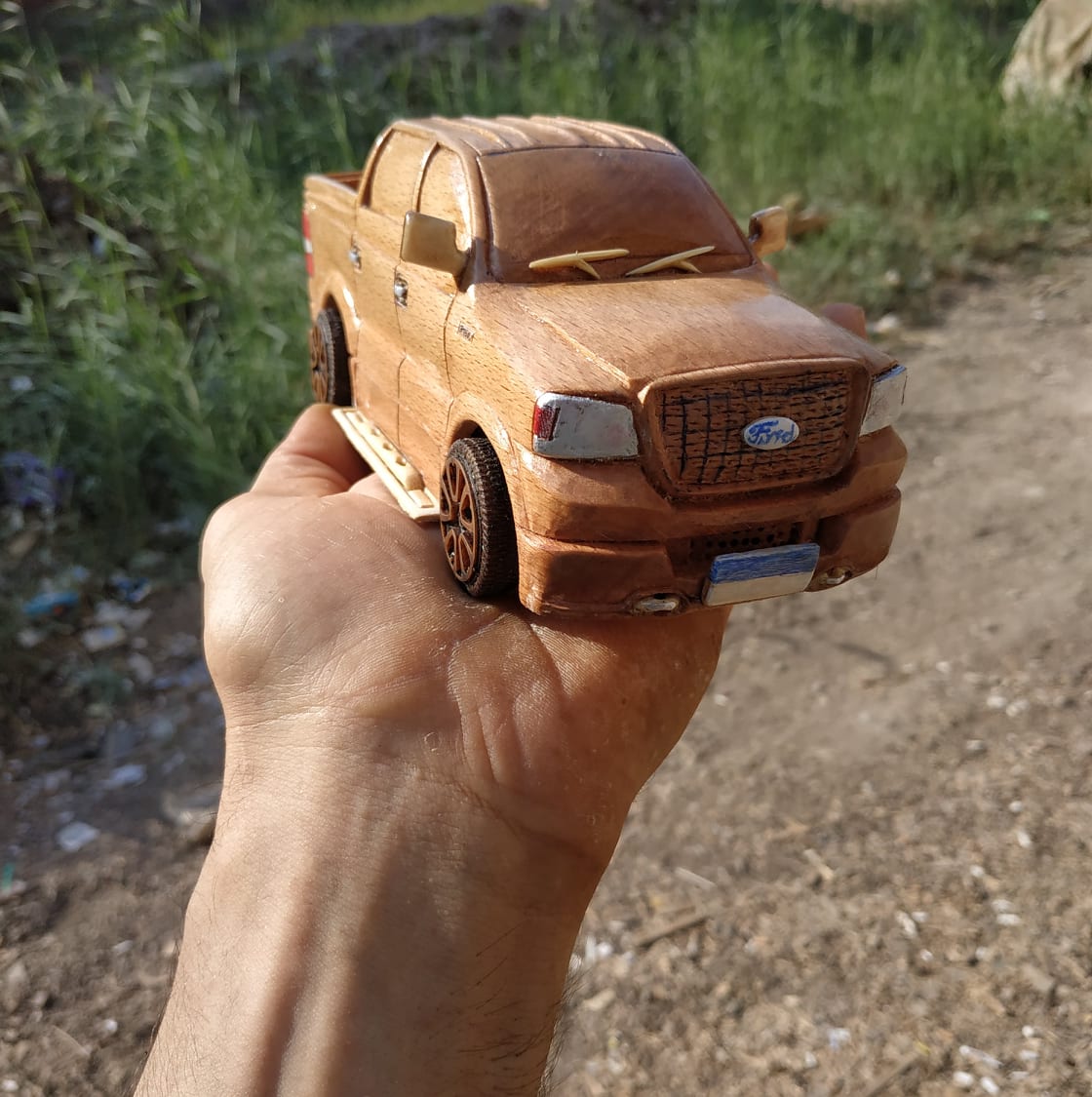 a car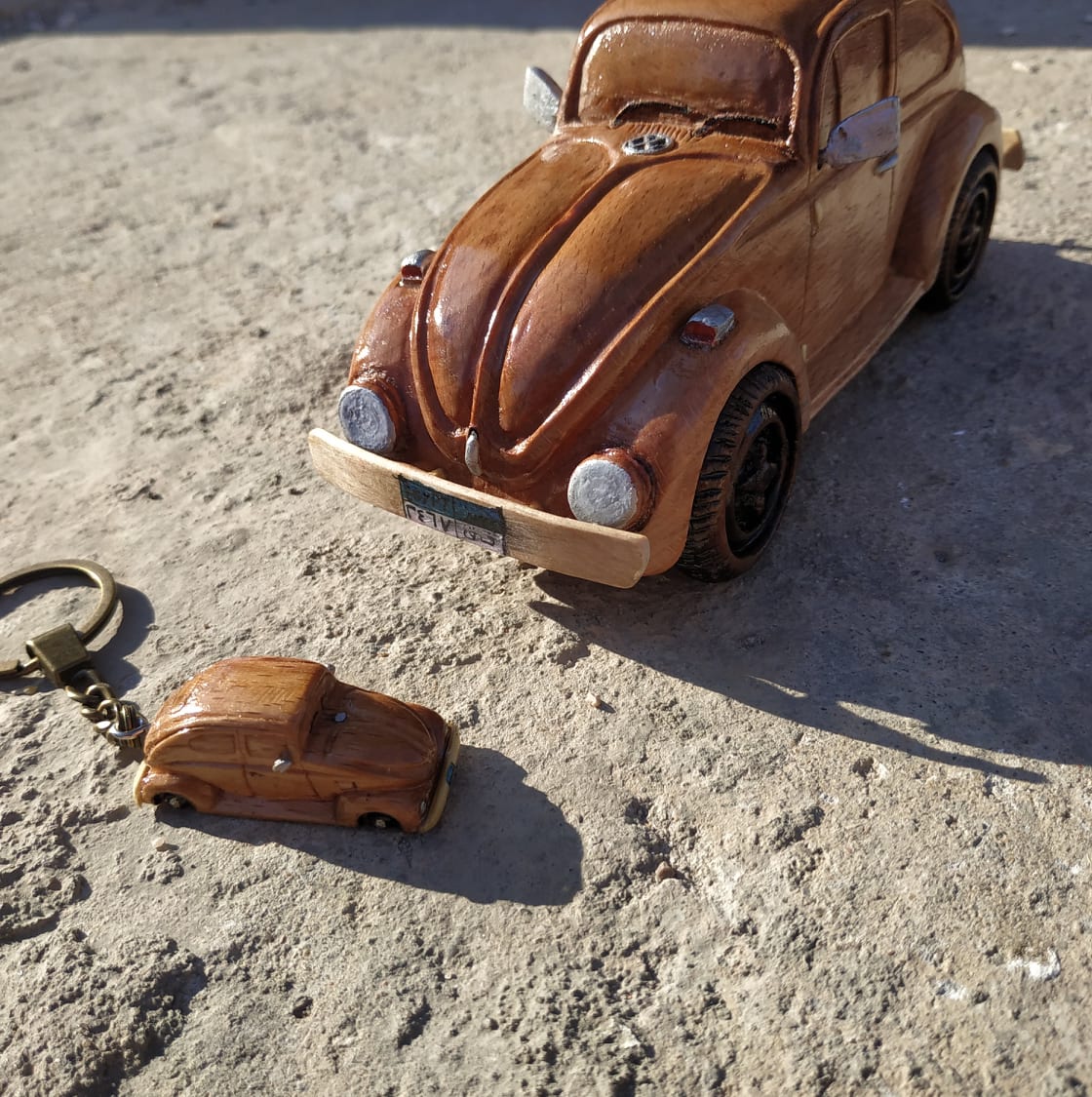 Hossam Taha's sculpture