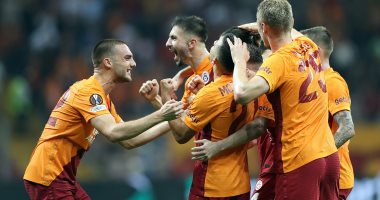 The Turkish professional team Galatasaray, within its Egyptian international ranks, will be a heavy guest against its Kayserispor club in the sixth round of the Turkish Super League competitions for the current season 2021-22.
Galatasaray lost its last league match against Alanyaspor, which is its first loss in the new season, and then fell to ninth place with 8 points, after receiving a surprise 1-0 defeat from its guest Alanyaspor in the last minutes in the fifth round of the Turkish League Championship. .
Kayserispor occupies the tenth place in the Turkish league standings with 7 points, after winning two wins, a draw and losing two of the 5 matches it has played so far..
Kadir Hasehir Stadium, in Turkey, which is Kayserispor Stadium, will host the match, which will take place at 7:00 pm Cairo time, today, Wednesday, September 22, 2021..
Galatasaray seeks to win and collect the points of the third match to enter the semi-finals and compete early for the Turkish League title, after it fell to ninth place.
It is expected that the Egyptian international, Mostafa Mohamed, will start on the bench to push him as a trump card with the start of the second half.
The Egyptian international, Mustafa Mohamed, the striker of the Egyptian national team, played with his team Galatasaray in the whole second half, after he was a substitute at the beginning, against his guest, Alanyaspor, in the fifth round of the Turkish League Championship.
It is expected that coach Karaman, coach of the Kayserispor team, will adopt the following formation..
Goalkeeper: Silvio Long Jr
Defenders: Onur Bulut – Yasser Subashi – Dimitrios Kolovitsius – Ramadan Civelik
Midfield: Mami Tiam – Ibrahim Akdakh – Joseph Atama – Emrah Bashan
Forward: Bernard Mensah, Gokhan Sazdagi
While Galatasaray coach Fatih Terim is expected to adopt the following formation:
Goalkeeper: Fernando Muslera
Defenders: Patrick van Aenholt – Victor Nelson – Christian Luyendama – Deandre Yedlin
Midfield: Berkan Kutlu – Taylan Antalali – Alexandru Chikaldau
Forwards: Mehmet Akturkoglu – Hilal Dervişoglu – Olympio Morutan.