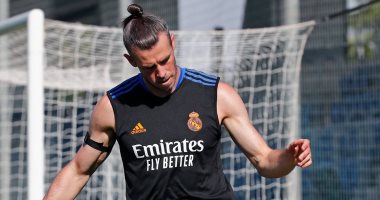 Real Madrid player Gareth Bale confirmed his need for the loan period in which he played for Tottenham last season, before returning in the summer to the Royal Club after the end of his loan..
Bale played with Tottenham last season, after he left Zinedine Zidane's accounts, but with the departure of the French coach, Gareth returned to playing under the leadership of Ancelotti..
Gareth Bale said in an interview with CNN "BBC" British, "I've always had a wonderful relationship with Carlo Ancelotti, and he's still the same person he was in the first period.".
Ancelotti led Real Madrid from 2013 to 2015, before leaving the royal club after winning the 2014 European Champions League..
Bale added: "I had a good preparation period, and I think it's always good to be in an atmosphere that helps you play football and contribute to your brilliance, and that is the main reason why I went to Tottenham last year.".
The Real Madrid winger added, "I knew it would be a good environment for me, it was a break that I probably needed at the time, we had a great time with Tottenham, and it definitely helped me to come back to Real Madrid, who is much happier now.".
And about his future with the Welsh national team, he said: "I only think about the next Belarus match, we think about every match only. I try to enjoy playing with the Welsh team, and I want to go to the World Cup, not for me, but for the whole country, and it will be a great experience.".
On the news of his retirement, he said, "Everyone makes stories, I don't know these things, I never planned to retire at the moment, I wanted to focus on the Euro, and I didn't feel the need to when those reports spread.".