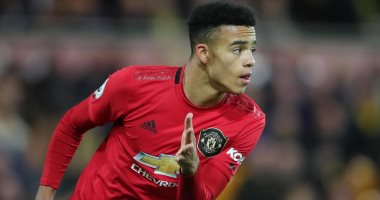 Press reports revealed that Manchester United player Mason Greenwood will miss the next World Cup qualifiers, after an agreement between Red Devils coach Ole Gunnar Solskjaer and England coach Gareth Southgate.
And the English newspaper, "Daily Star", said that the two coaches agreed to proceed with caution in the player's international career, especially since Solskjaer sees the 19-year-old as the future of the United attack and perhaps the England attack, and fears of his stress in the coming period exist.
Southgate said: "We all know we're making this progress at the right time, and we've decided it's best for him to stay with his club. We all agree with Mason, the club and his family.
The Three Lions occupies first place in Group A with four games remaining, having won 4-0 in their first two matches last week, before tying in the last minutes against Poland.
England will meet Andorra and Hungary again next month to reserve a ticket to qualify for the 2022 World Cup in Qatar.
Greenwood's only appearance so far for his country was against Iceland a year ago, before he and Phil Foden were disqualified due to a moral crisis at the residence hotel.