With the beginning of the child talking and the beginning of his knowledge of things, the mother begins to seek to teach her child to write and read, but it is preferable to teach the child at a certain age, and the mother should not force her child to write at the age between three to 4 years. It is preferable at this stage to deal with The child in light teaching methods and prefers not to use the pen at this stage, so he presents "The Seventh Day" with Heba Aboul Fotouh, the designer of interactive books for children, the easiest way to teach your child numbers and letters in a simple way.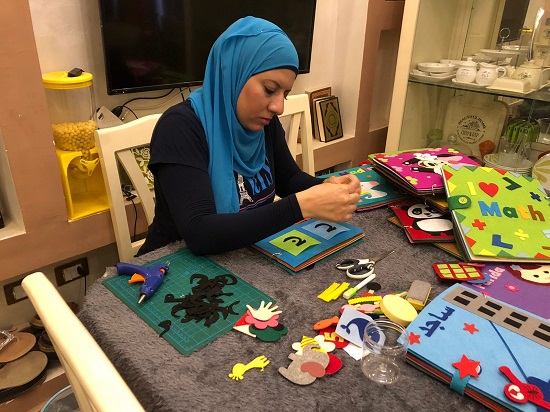 Heba Fattouh Educational Books
The designer of interactive books for children told "The Seventh Day": To teach your child in a simple way, try as much as possible to make educational tools from felt cloths or available, but it is preferable to use felted cloth to be easy to use and carry cheerful colors.
How to teach letters and numbers:
You can make a book out of broadcloth bearing cheerful colors and having a number of pockets that carry all the letters of the Arabic language and some scraps that bear the drawings expressing each letter. It is placed in the pocket bearing the letter "A" and this method is activated with all letters.
And she continued: This method is considered one of the simplest ways, which saves time and effort, and helps your child to know things besides letters.
She explained: The same way as the letter book, we design the numbers book, but in a different way. After making the book, we put a number of scraps with shapes that illustrate nature, for example, a tree is placed and its number is "1" and a number of apples is placed, for example two apples, the number is placed Fitting "2".
She ends her speech: I wish every mother to keep the method of educating her children in a simple and not cumbersome way, especially at the age of 3 years. It is best to deal with your child in a light and uncomplicated way that helps him to love education.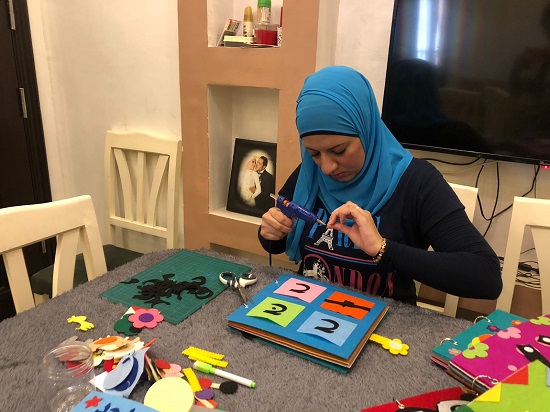 Easy teaching methods for children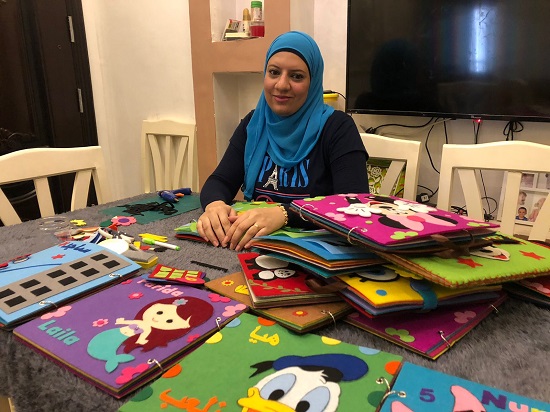 Heba Fattouh