The Netherlands is famous for its beautiful and colorful flower fields that bloom during this season, and this year saw the participation of volunteers from 20 regions who interacted in the annual Flower Parade festival in the Netherlands with huge designs covered with dahlia flowers.
The Russia Today network showed scenes of giant models with unique designs in the annual Flower Parade Festival, and residents stood next to these models to take memorial photos on the occasion of the Flower Parade Festival.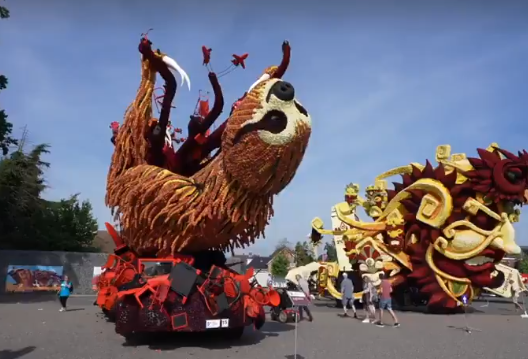 Giant Sculptures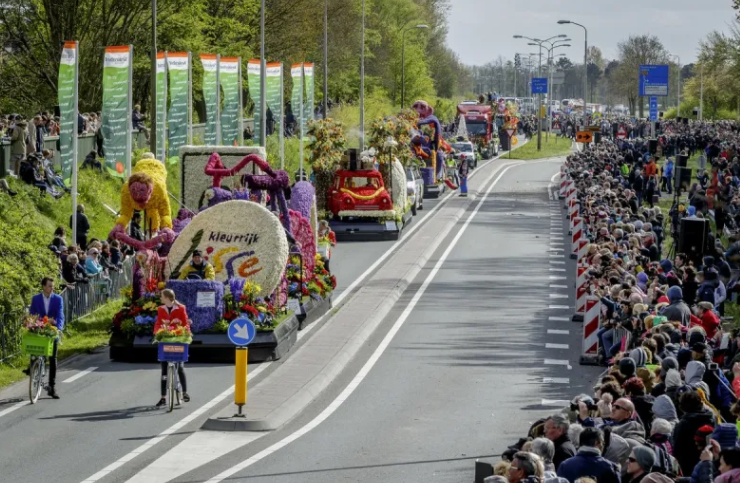 flower parade
Earlier, the Canadian city of Caledon witnessed the activities of the Sunflower Festival, and received tourists to visit the sunflower fields, which are important tourism within Canada. Canadian Caledon.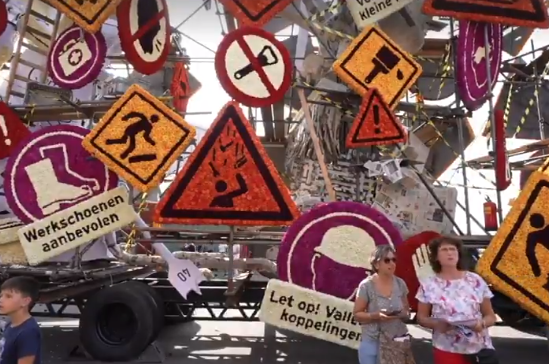 Citizens next to models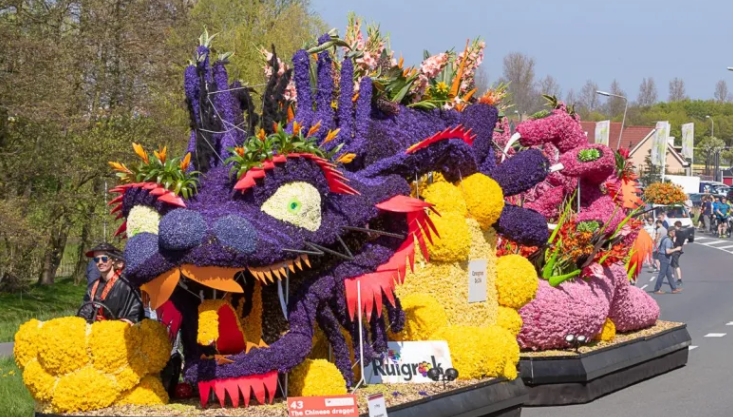 Giant holograms
The sunflower is a symbol of life in ancient civilizations, as the sunflower fields in Caledon, where the festival is held, amount to 60 acres of sunflowers..
The sunflower festival is held in August of each year for all flower lovers. The sunflower, which carries a great symbolic value, was used by doctors in the past as a treatment for malaria, to reduce blood cholesterol and prevent arteriosclerosis, and its seeds (pulp) contain fluorine, which is useful in preventing tooth decay. It also contains vitamin A, which is why it is useful in treating night blindness.
Sunflower seed oil is used in preparing foods and foods, and Radcliffe, a nutritionist, says that one of the best sources of vitamin (E) sunflower seeds. Almonds, spinach, mustard leaves, green and red peppers are good sources of alpha-tocopherol.
Sunflower seeds also reduce the incidence of lung cancer and is useful for smokers, and he added that its seeds are also rich in selenium, an important nutrient, and the leaves of vegetables are rich in useful nutrients.