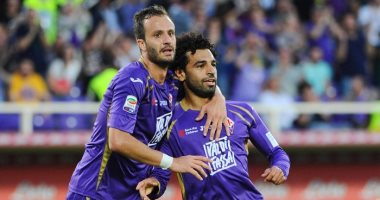 Former Italian star Alberto Gilardino warned Milan of the danger of the Egyptian star Mohamed Salah, the Liverpool striker, before the expected confrontation that will bring the two teams together next Wednesday evening, in the first round of the Champions League group stage for the current season 2021-2022.
Gilardino spoke to the Italian newspaper, La Gazzetta dello Sport, saying: "The thing I fear most about Milan, is Mohamed Salah, he was my colleague in the Fiorentina team, and I love Jurgen Klopp."
The former Milan star added: "Milan will suffer against the Reds, but they will play a great match and will also know how to create trouble for Liverpool, and coach Stefano Belloy has a lot of experience in dealing with these types of matches."
Regarding Ibrahimovic's return against Liverpool, Gilardino said: "Ibra is like a rock, the body is important, but you can't reach this level at his age unless you have ambition."
Mohamed Salah had played for 6 months with the Italian team Fiorentina during the 2014-2015 season, on loan from Chelsea.
Liverpool will face a strong confrontation outside its stadium next Sunday against its host Leeds United in the fourth round of the English Premier League, while Milan will host Lazio on the same day in the third round of the Italian League.