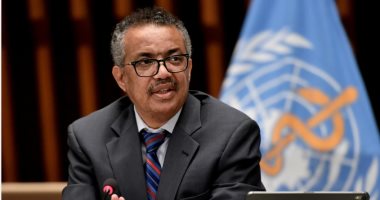 Dr. Jawad Mahjour, Assistant Director-General of the World Health Organization in Geneva, revealed that the Corona virus pandemic surprised all countries, and revealed that no single country could face it alone.
He said: The pandemic has shown that the world needs a global system to detect and treat diseases to protect people, adding: We learned from the Corona pandemic the need to invest in preparing for pandemics to save lives, explaining that the economic impact of the Corona pandemic was estimated at trillions of dollars, and that many countries are proposing a framework agreement to prevent and prevent pandemics in the future when they occur, indicating the need to achieve equity and justice in the distribution of vaccines worldwide.
He noted that 10% of the world's population lives in fragile health systems and is located in the Eastern Mediterranean Region.
For his part, Dr. Hussein Al Rand, Assistant Undersecretary for the Health Centers and Clinics Sector in the UAE Ministry of Health, called for solidarity and justice so that we are able to confront various epidemics.
He added: Health systems, people with non-communicable diseases, children and women have been affected by the Corona virus, explaining that the UAE calls for solidarity and the establishment of a more developed network and for the World Health Organization to be an organization with strong capacity and large funding to confront pandemics..