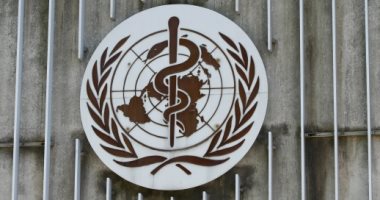 The World Health Organization has warned of an increase in the spread of Corona in Europe with the beginning of the new year, according to what the "Russia Today" news network reported in urgent news a short while ago.
On the other hand, European Commission President Ursula von der Leyen said, "The European Commission and the European Investment Bank are among the strongest supporters of" Kovacs ", which is a global mechanism to ensure fair and comprehensive access to Covid-19 vaccines. The European team, in cooperation with European Union member states So far, more than 850 million euros have been allocated to "Kovacs", making the European Union the largest donor to this mechanism. "
The new EU funding for the "Kovacs" initiative will ensure access to safe and effective COVID-19 vaccines for the most vulnerable populations, as well as front-line health workers in low- and middle-income countries, at the same time as vaccines are purchased for self-financing economies, including That European Union.
It is noteworthy that the new European support, in the amount of 500 million euros, for the covax amc mechanism will help "Kovax" to preserve and accelerate the dosing of 92 low and middle income economies, as the agreements between the European Union and partner countries throughout Africa, Asia, the Caribbean and the Pacific, As well as the countries of the eastern and southern neighborhoods, they already exist within the framework of the European Fund for Sustainable Development.
The vaccines will be purchased and delivered by UNICEF and the Pan American Health Organization (PAHO) on behalf of the Kovacs facility.