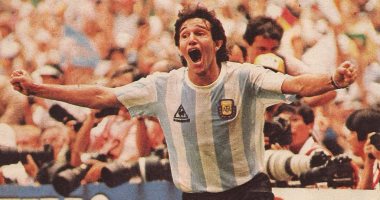 You may forget a match and you cannot remember its events, and you may forget players with their eyes and do not remember their names when one of your friends reminds you of them, but it is very difficult to forget the wonderful goals scored by the stars of the round witch, whose names are immortalized in the football records, and have remained to this day stuck In everyone's mind.
"Goal Morning" is a daily report in which we will present to you every morning a collection of the most beautiful football goals scored by the game's top stars.
In front of a huge crowd of 114,600 fans, the Argentine national team, led by the legend Diego Armando Maradona, played with his German counterpart in the 1986 World Cup Final in Mexico, and the match was held at the ancient "Azteca" stadium.
The Argentine team managed to score two goals through Jose Luis Brown and Jose Valdano, but the Germans responded with two goals through Karl-Heinz Rummenigge and Rudi Voller, so the result became a 2-2 tie before the end of the match with only 9 minutes.
3 minutes after Rudi Voller's equalizing goal for Germany, Maradona sent a magical pass deep into the field, with Jorge Burruchaga taking it very quickly and penetrating the machine penalty area, scoring the match-winning goal and the World Cup title in the net of goalkeeper Tony Schumacher.